From Donna Butler, 2020: Years back we were driving back home from interior and stopped in to the lodge as it said OPEN. We met the lovely gal who had made stew and fresh bread. I told her of the king of siam etc. The king of Siam came over on the Empress of Canada where my uncle was the purser my aunt was the hairdresser. My uncle Harold treated the King so well, he was presented with a cigarette case and a pair of cuff links. As you know the Empress of Canada sunk during the war. Later In life my grandmother Beatrice Bletsoe who was a practical nurse went to Alexandria lodge to nurse someone there. As a result our family would visit around 1932 or 4 and stay overnight in one of the rustic cabins I remember as a child as it was a big deal and long trip. I have a pic of us up there then but locked in locker. The cigarette case and cuff links are still in the family estate. They would not know the historical value if any. As far as I am concerned the Lodge was a part of my life and took an interest HOPE this fills In a couple of blanks.


From Mary Cull, Melbourne, 2015: I am connected genealogically with Henry Bertram Clegg and recently have been researching his life. He was born in Yorkshire, emigrated to Canada in 1921, served in WW1 and married a Canadian, Kathleen Lily Chadwick. Their probate records note their place of abode Alexander Lodge. Along the way I have found your website. I am interested in the reference by David Pollock about Henry being wounded in the war. But I am equally interested to know if by any chance there are photographs of Henry and his pipe-smoking wife. I can only assume that if you had some you would have added them.

... and furthermore, 2016: Now I think I was wrong about Lily being born in Canada. Her death record on the Find a Grave Index website states that she was born in Ireland I have been unable to find a definitive birth record for her but a baptism record in Ireland under her name shows up but it does not give a date. Another record for Cathleen Lilian Chadwick gives a birth in Dublin South in the 3rd quarter of 1893 which fits with her D.o.B. in August 1893 but not with the spelling of her name.


From MK: below are photos of the Cleggs which I used in the book Vanishing British Columbia.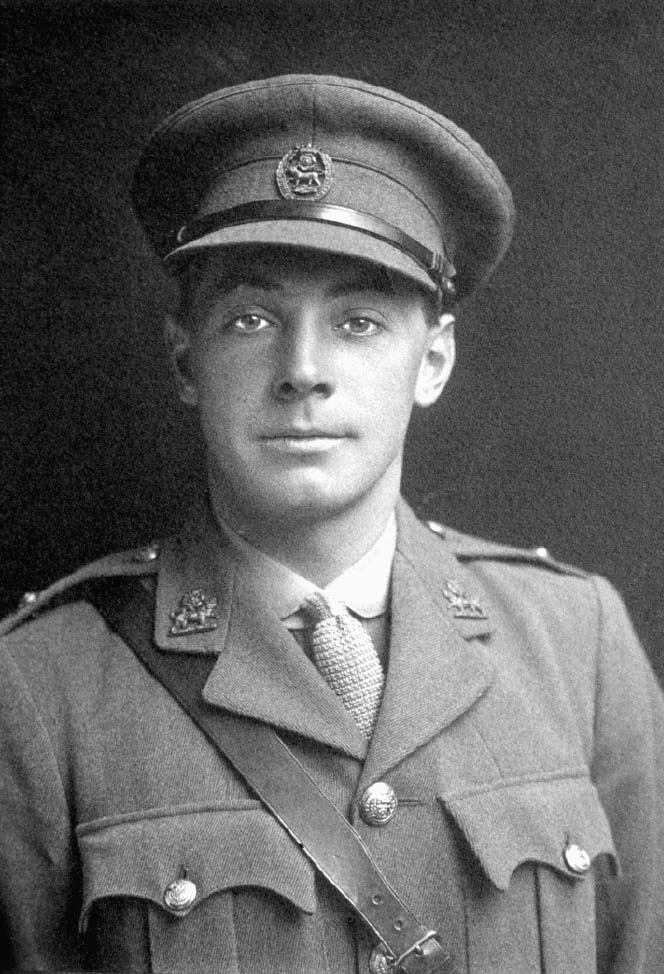 Henry Bertram Clegg (from Yale and District Museum)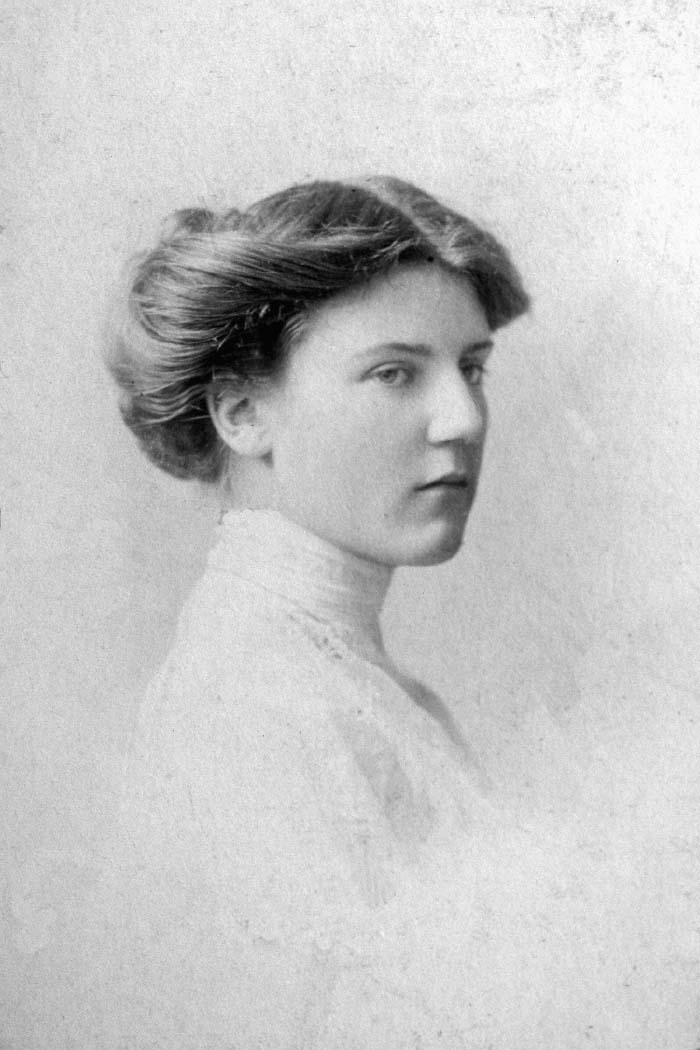 Kathleen Lily Chadwick Clegg (Yale and District Museum and Archives photo)

From Monica Olesky, 2014: I was answering some questions on Family Trees for one of my grandaughters. She was asking about childhood experiences and as I went back through the years, I recalled living at Alexandra Lodge in the fall/early winter of 1947. My mother, Joan (nee Langley) Barrett had 'inherited' the settling of the estate from Lily Clegg – a relative – at the time of Lily's death. From what I understand, Lily had the Lodge on a 99 year lease – again, I have not found any documentation, but I remember seeing records after my mom died (1994). I may be able to locate something.

We lived in Trail, B.C. at the time; my sister, Judy, was 5, and I turned 3 in October.(I was delivered to my Grandmother Bessie Langley and my aunt Barbara Langley in Merritt for a sleepover for a few days). My dad, Ed Barrett, was working for Cominco (later becoming the industrial psychologist for Cominco)He was only able to visit us for short weekends.

As you can imagine – MY memories include: my sister and I hiding in the empty icecream bins in the front store section of the lodge, and popping out and saying "boo" to anyone who came through the front door; sitting in front of the wood/oil stove in the kitchen and holding crayons until they melted in glorious colours down the front of the stove and oven door;
and watching the excitement after my sister slipped and fell into the half frozen fish pond out the back.

We didn't get many people stopping, but those that did got a home cooked meal from my mom – mostly soups and stews. More guests = add more water and potatoes my mom would mutter, finishing with a pie of course. sometimes a customer would go and chop wood for the stove and fireplace for us (free meal). Mom was a nurse by profession and certainly did not have much business savvy (her admission), but she managed, along with the accountant, to get things in order for the sale.

An RCMP officer would stop by on his way through in either direction. He had a magnificent police dog. On one occasion, while he was enjoying soup and sandwich, my sister and I thought it would be sweet to feed his dog. We took him out through the kitchen, cracked a dozen or so eggs into a bowl and mixed it with snow and a touch of sugar. Needless to say, the dog was on leash at the table from then on.

Car accidents happened, too, especially when the first frost and snows arrived. Patients were hustled to the Lodge to await an ambulance. Mom had her hands full administering first aid, comfort, meals, tea, linen washloads and trying to make sure my sister and I weren't "getting in the way".

I don't know when my mom ever slept. She baked early in the morning and cleaned until well after midnight. She rarely complained or got angry with us.

When the papers were all in order and it was time for us to return to Trail, I remember waiting for the bus, in the crunchy, squeaky snow, a clear, crisp night with millions of stars and the howling of coyotes not far away. I don't think my mom even turned to look back (she was probably already asleep).

Years later 1981-ish, I drove with one of my daughters up the Fraser Canyon and stopped in at the Lodge. I knocked and 2 fellows were in the front room. After explaining my experiences, they allowed us in to have a wee tour. My daughter was speechless! (she was 11) and when we got back into the car and headed off, she said, YOU were part of "in the olden days". Well, I guess so.



From Laurier Lebel in Québec, 2011: Je vous achemine une vieille carte postale que j'ai découverte dans les affaires de ma grande tante qui a voyagé dans l'ouest canadien il y a fort longtemps.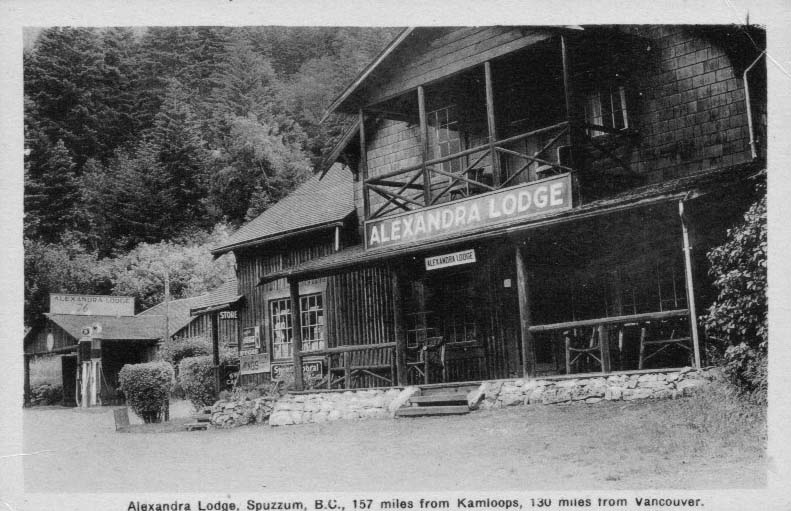 Note from Robin Collins, Ottawa, 2010: I thought you'd like this scan of the A. Lodge. An old family photograph with Cada ("Ked") Billings standing in front.
Undated.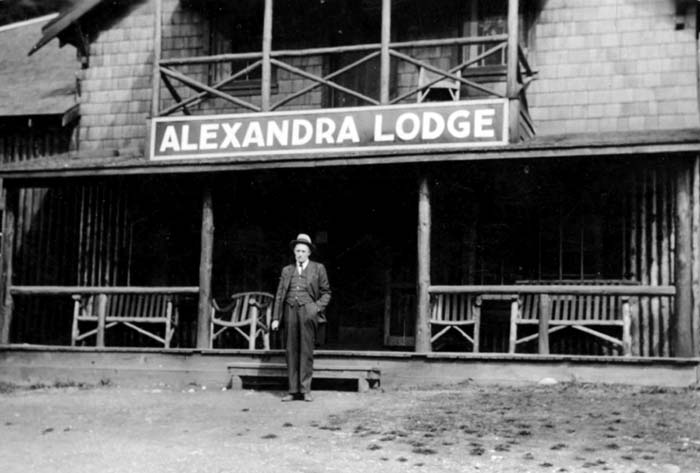 Note from David Pollock: The pipe smoking proprietress was Lily Clegg [Kathleen Lillian Clegg, 1893-1947] and she was the driving force behind the lodge in the 20s and 30s. Her husband [[Henry Bertram Clegg 1888-1942] had been injured in WW I and never fully recovered. The electric light at the lodge was a water driven unit installed by my Uncle Dave Laverock and his partner Jimmy Swan ( JB). Dave was astounded to see Mrs Clegg stirring soup with a cigarette ash over an inch long on the end of her cigarette . It is not known if she eventually dropped it in the soup, but she put on a good meal.

One very cold winter, she and Mr Clegg went to Vancouver. Whoever was left as caretaker was warned not to shut off the water to the generating plant as it would freeze. They did and it did. The penstalk was a four inch steel pipe, threaded together with couplings every ten feet. Mrs Clegg had the person responsible uncouple the steel pipe length by length and drag it into the little service garage where the generator was located and with a huge fire roaring in a barrel stove thawed it out length by length. It was then reassembled and the plant was restarted. I saw this generating plant when it was still operating in 1962. I am sure the unit (Pelton wheel and generator) is now in storage at the Saanich Artifacts museum. If not, the unit they have is a twin. JB Swan's brass tag is riveted to it.

Siska Lodge also had their own water powered lighting plant. Much larger than Alexandra's. It ran up to the time the lodge burned down in 64 or 65. I also saw it in operation as well as a number of others beginning at Bridal Falls Chalet and up as far as BigHorn or Shaw Springs. It has been many years (1962) since I first travelled the Fraser Canyon with my uncle but he remembered it well from the 1930s. We purchased the equipment from the Bridal Falls Chalet in 1963 and the wheel is still running on our farm outside Victoria on the site of the original Hudson Bay Mills (1848-56 ). My father's mother's family were the Finnertys who arrived in Victoria in 1862 and whose farm now forms part of the University of Victoria's campus. My grandfather M B Pollock made a number of trips into the Yukon over the Chilkoot pass between 1894 and 1898.


July 2004: ad in Langley Times: "8 1/2 acres, 7 bedroom, 12 mi. N of Yale, 1 mile Fraser River front. $350,000. Historic Alexandra Lodge. 604 869-2975."

Note from Tyler Shepherd, 2004: "Hi! I saw your site on the Alexandra Lodge in the Fraser Canyon, and I do have a lot of information regarding the current state of the property. I may be able to send you a bunch of more current photos of the place, as I am going up there with a group of friends at the end of the month, and we will no doubt have some pictures. As for the ownership, my father, David Shepherd, has obtained the lodge from Dorine Hooper, and has a lot of plans to clean it up, renovate, and get it much more active. He currently lives in the lodge, and has redone the water system, plumbing, much of the interior, and the electrical work. If you would like, I could let him know, and then give you his phone number, so you might direct inquiries you receive his way. I look forward to hearing from you soon, as we share an interest in this lodge, it seems."

Note from Andrea Jarman, 2008:

The information you have on the Alexandra Lodge is incorrect. David Shepherd never did purchased the Lodge from my Grandmother Dorine Hooper, none of the renovations took place??? She still owns it and my uncle lives there. Unfortunately all efforts to have it declared a place of Historic Significance have failed and my family does not have the money to restore it. It used to be a great place for my brother and I to spend summers....My Grandparents used to run it as a bed and breakfast. My Grandmother's cinnamon buns were famous from BC to China and back. I still have not given up on it though. I would love to see it restored to its former glory and have its rightful place in history acknowledged.

Note from Ada Stefanek, 2005: As a child back in the mid to late 50's, my parents and I would drive up the canyon (in the old Model T) to visit a former owner (possibly) of the Lodge. I remember going across the Alexandria Bridge and chugging up the hill to the Lodge. However, on reading the write up on the internet, I didn't come across the name "George Hood" anywhere as being a former owner. George used to work with my father in Vancouver on the street cars and according to my mom, bought the lodge and ran it for a while. Mom looked through her old photos and has a picture of George and my dad in front of the lodge taken in the late 50's. Ever heard of him ? Perhaps his tenure was to small to be noted.

Note from John Gulayets, 2005: I was on the internet and was looking up Spuzzum B.C and came across the lodge. My uncle George and Aunt Vera HOOD ran the lodge from around 52/53 till about 74 Uncle George died in 1972 and Aunt Vera died about 4 - 5 years later. I used to stay at the lodge every summer when I was a kid and used to pump gas for the cars and do little odd jobs. Cut the lawn. The water system was pretty cool and would break down occassionally and my dad would drive up and help fix it. Lots off good memories from there. Aunt Vera made good burgers and she was a phenomenal cook.