Contact me
Go to home page
As of Spring, 2021, these are the remaining unsold watercolours from the books
Vancouver Remembered and Vanishing Vancouver: The Last 25 Years

They are all mainly 11 inches on the long side, so about 8 x 11 inches typically.
(Some have been sold more recently...)

| | |
| --- | --- |
| | The black and white ink drawings from Here & Gone, such as this one of the former Ming Wo storefront on East Pender, are shown on this page. |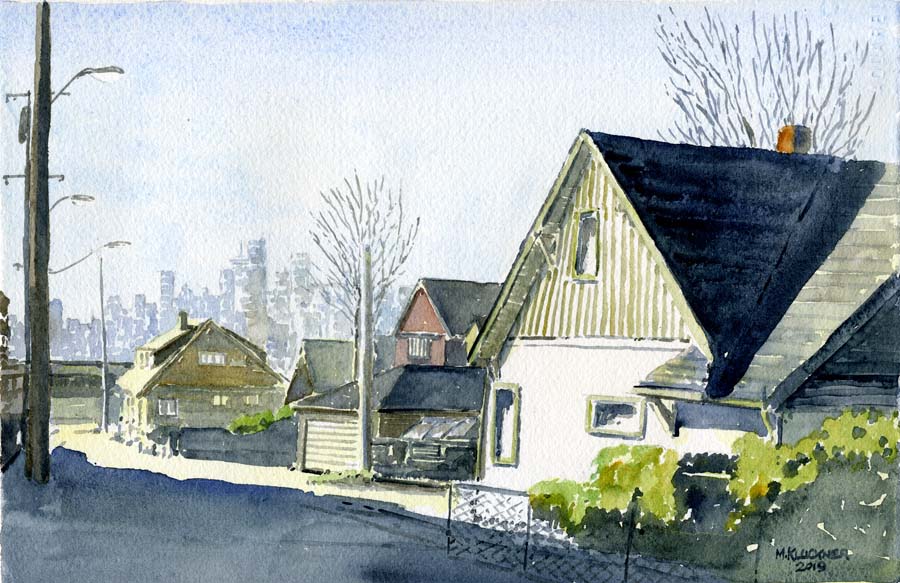 East Vancouver lane: this is the cover image of Here & Gone.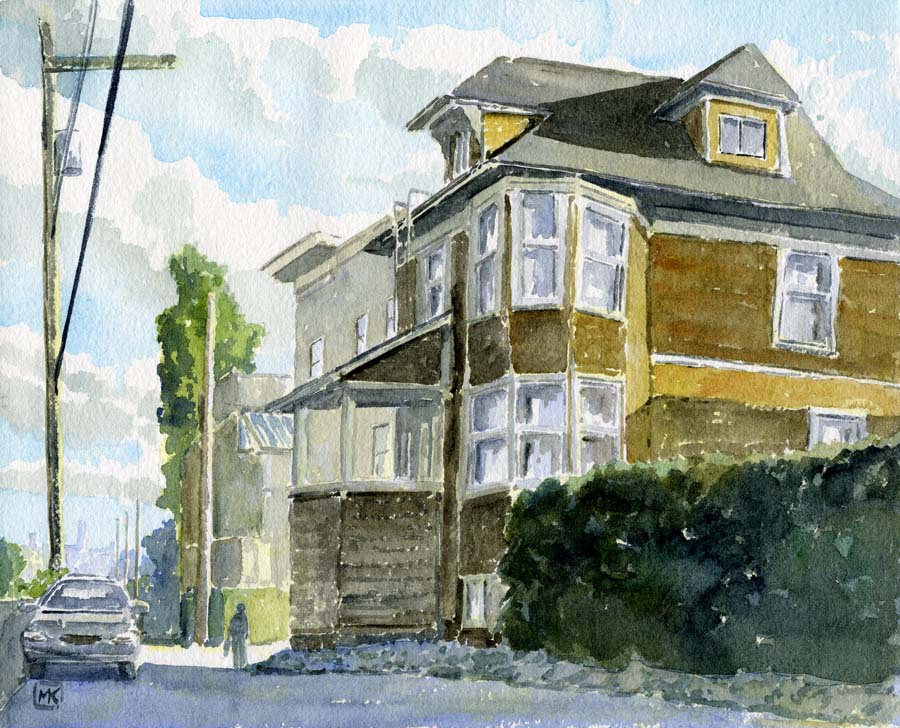 The LeFeuvre House, in the lane between 2nd and 3rd off Yew Streets in Kitsilano, page 11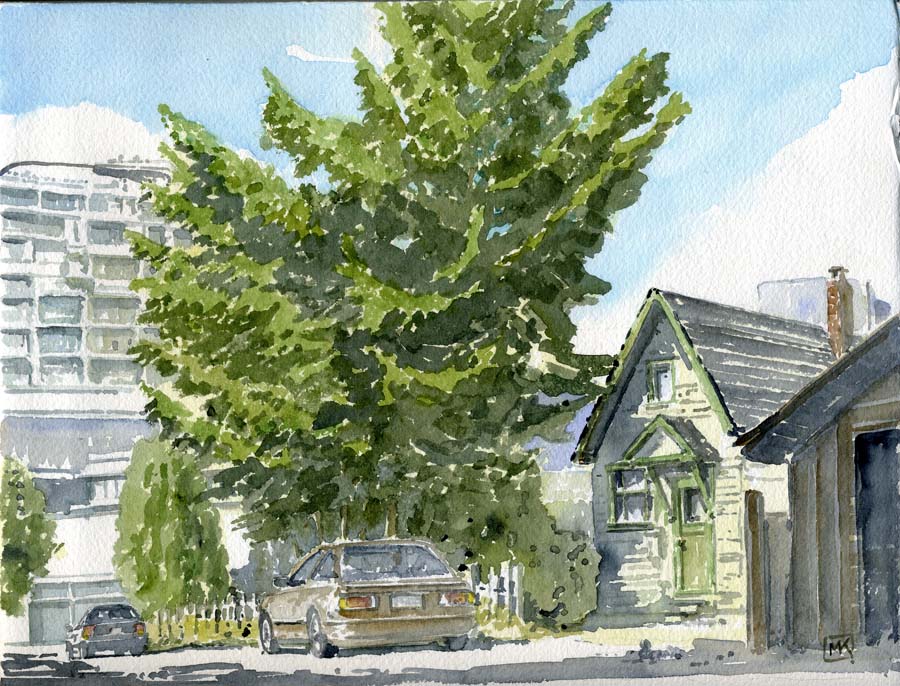 Lane cottage at 336 East 12th, Vancouver (page 17)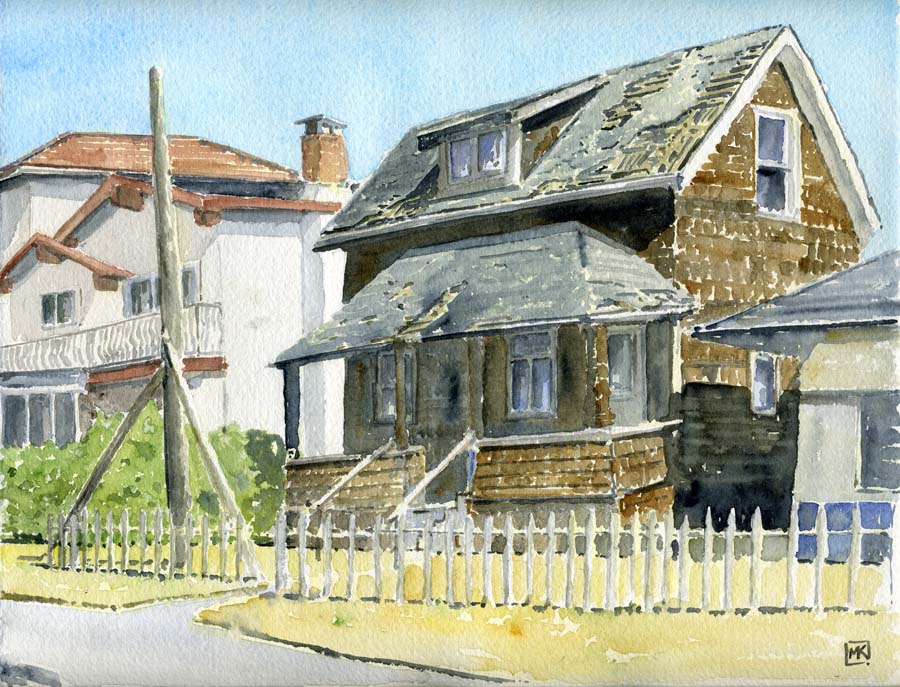 4966 Rupert Street in 2013, shortly before its demolition (page 25)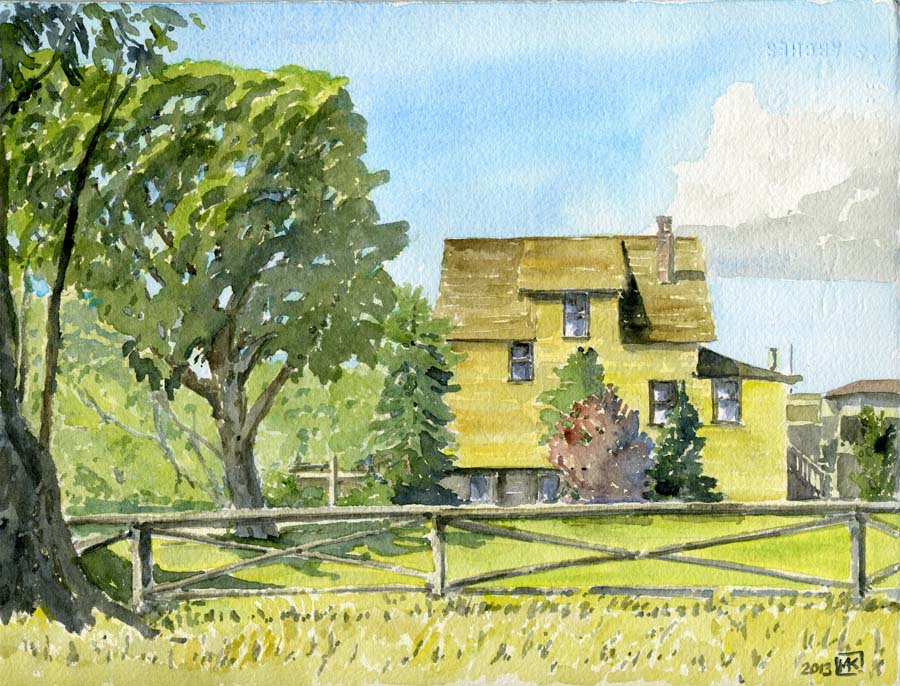 The Avalon Dairy farmhouse in 2013 (page 29)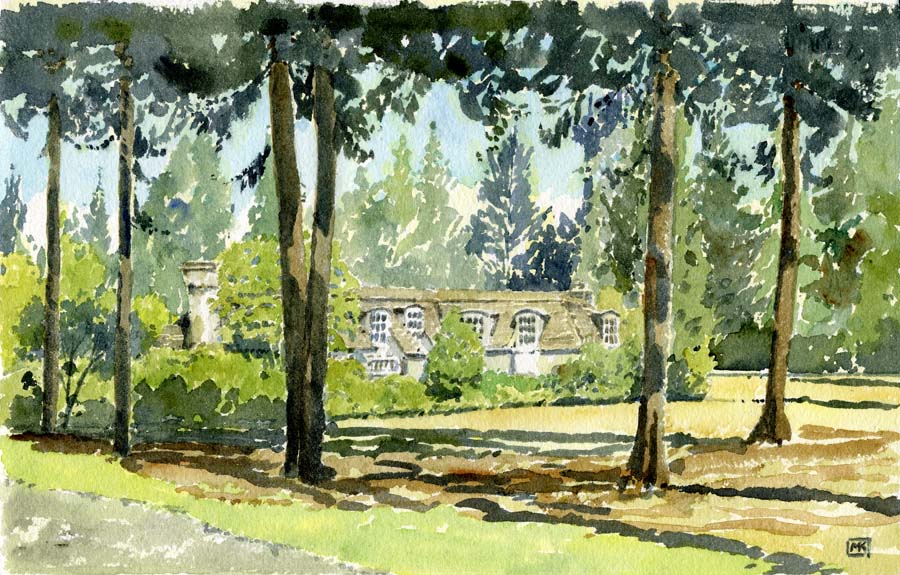 1784 Drummond Drive, abandoned as it was in 2010 (page 27)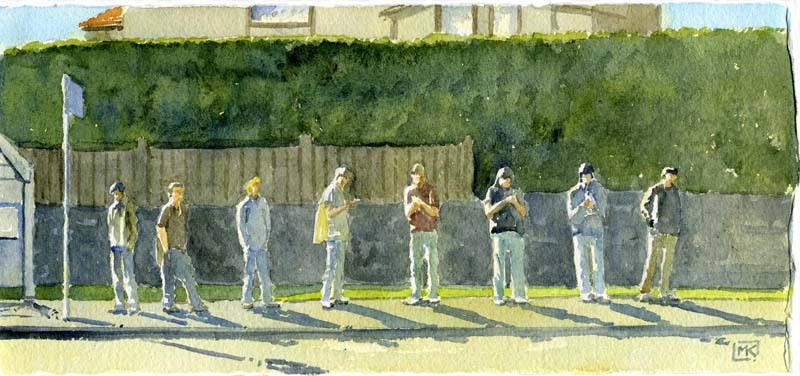 Bus stop (page 13)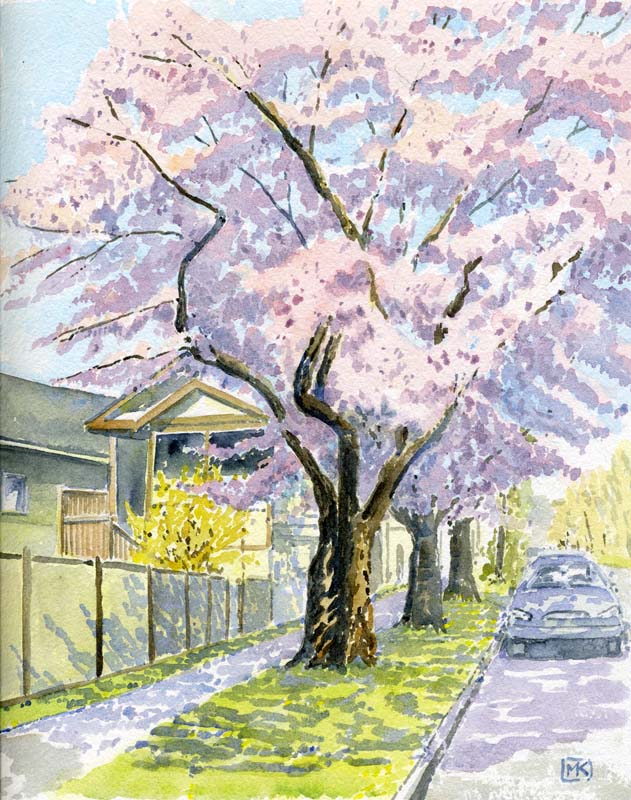 Cherry trees on Victoria Drive (page 33) SOLD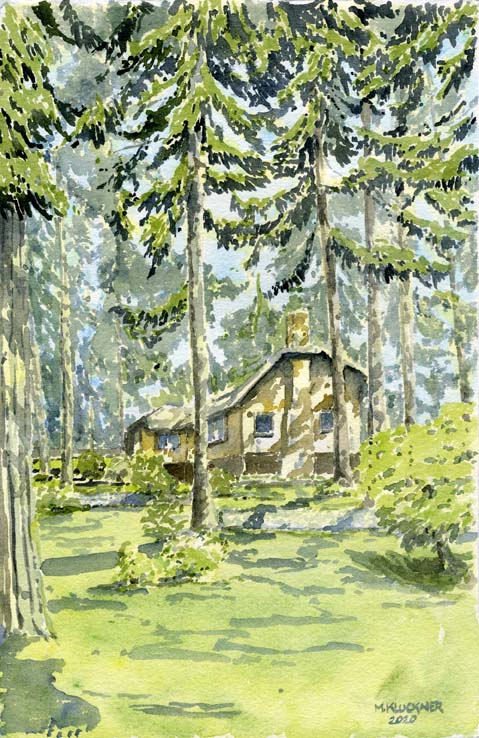 House on Drummond Drive, 2020 (page 26)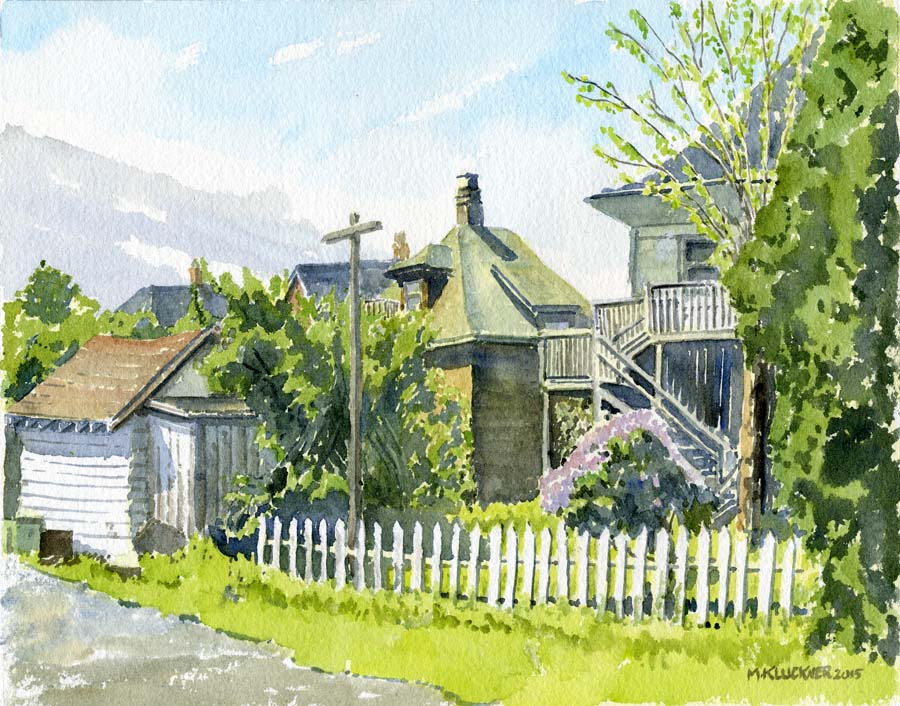 Grandview back lane, 2015 (frontispiece) SOLD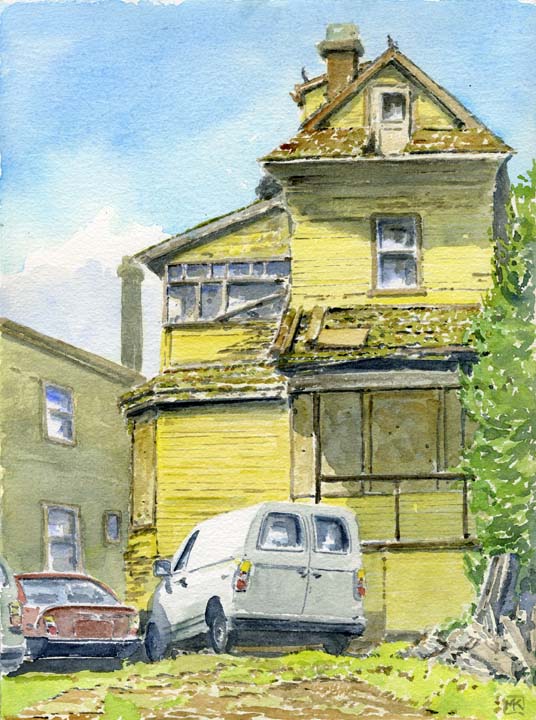 1431 Haro Street in 2013 (page 24)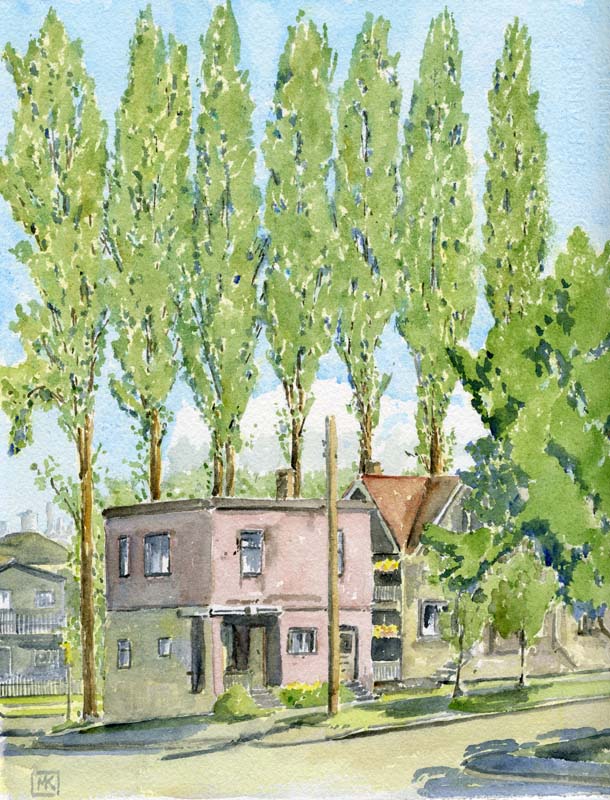 The homely little apartment building at John and King Edward (page 18)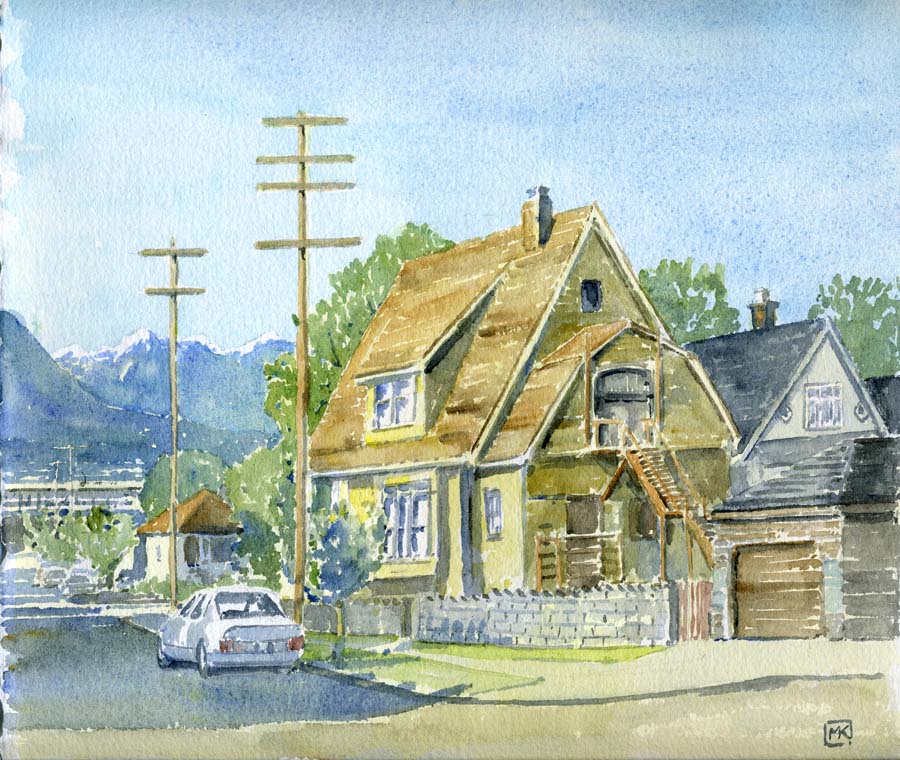 Venables and Lakewood in East Vancouver on a spring evening (page 31)


MacLeod's Books and the Ramada, 2020, (pp. 6-7) This is about 8 x 22 inches


Point Grey Road (pp. 89) SOLD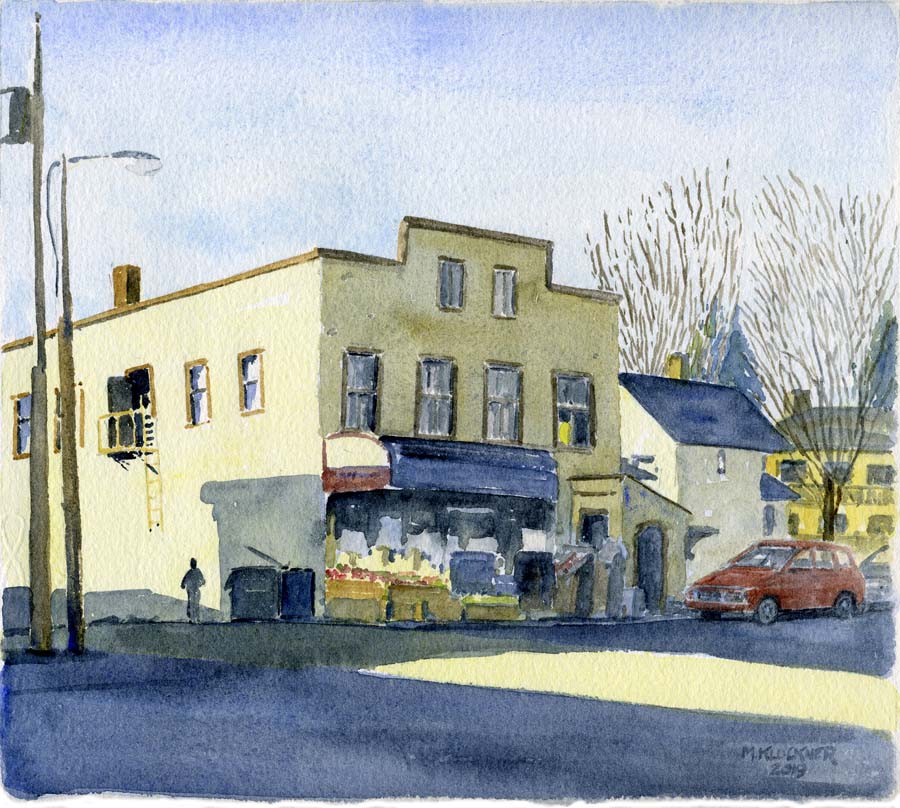 North Templeton Market (page 21)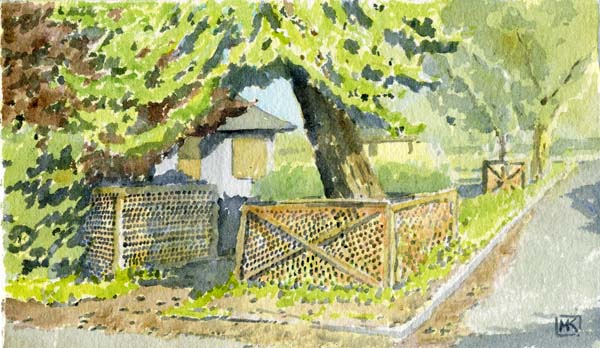 The Orange Fence of Death (page 3) (7 1/2 x 4 1/2 inches, framed)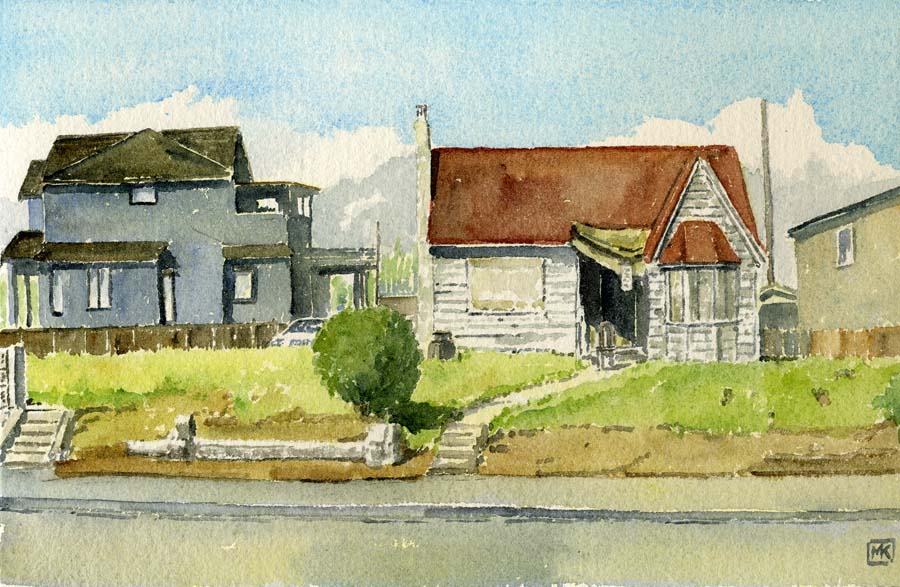 Abandoned house at 4459 Rupert Street (page 30)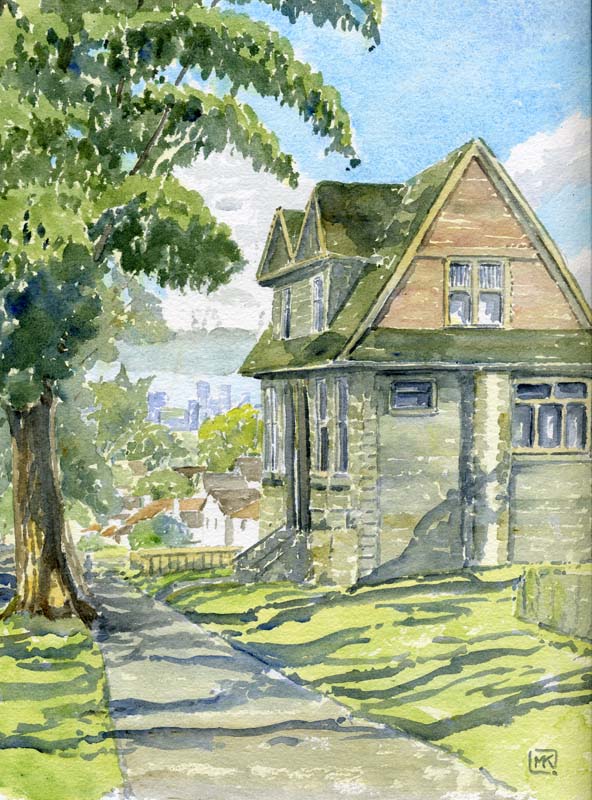 The curious old duplex at 2033–35 East 2nd (page 28)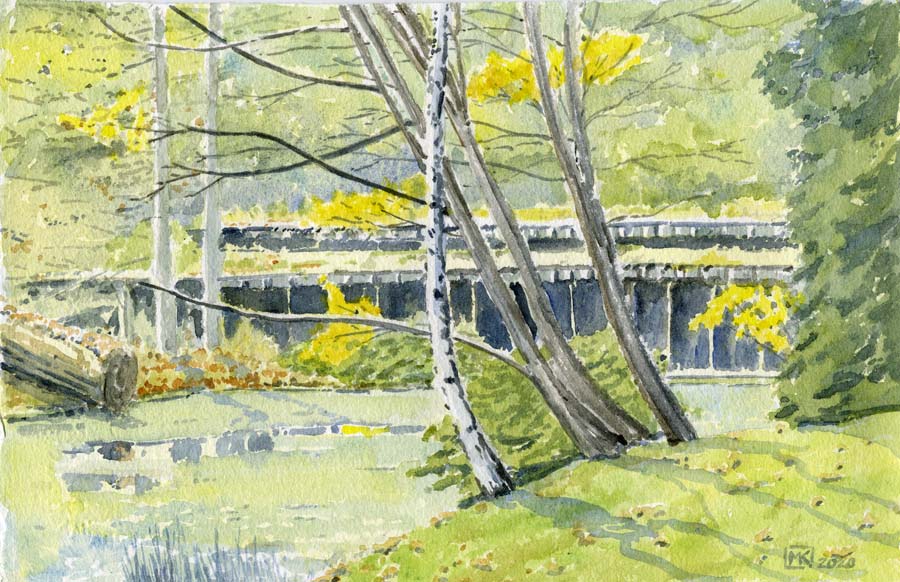 Abandoned Forest Education Centre in VanDusen Garden (page 5) SOLD

********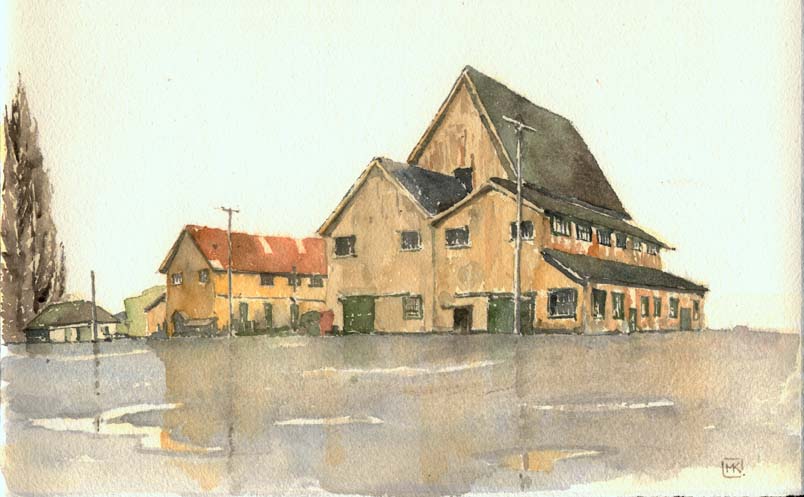 Buildings at the old Celtic Cannery, 2005, page 194 Vancouver Remembered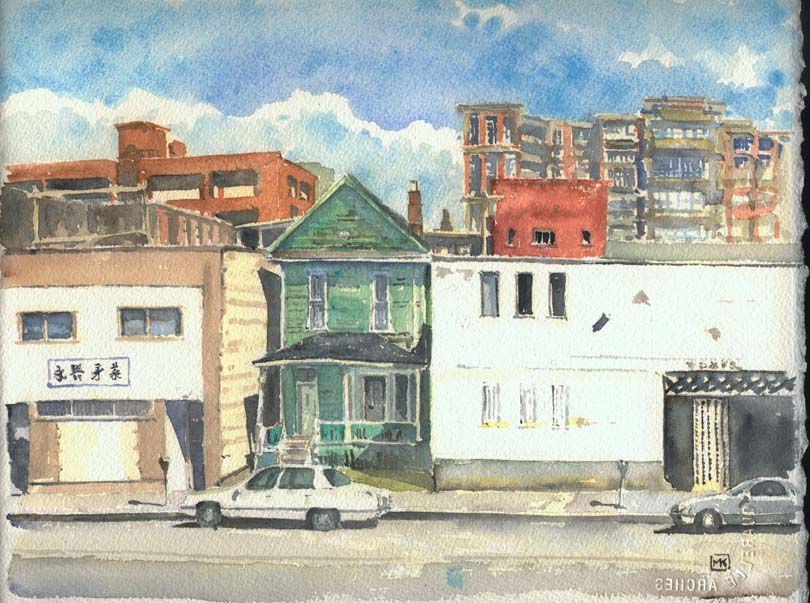 Last house: 227 Union Street in 2005, since demolished, page 64 of VR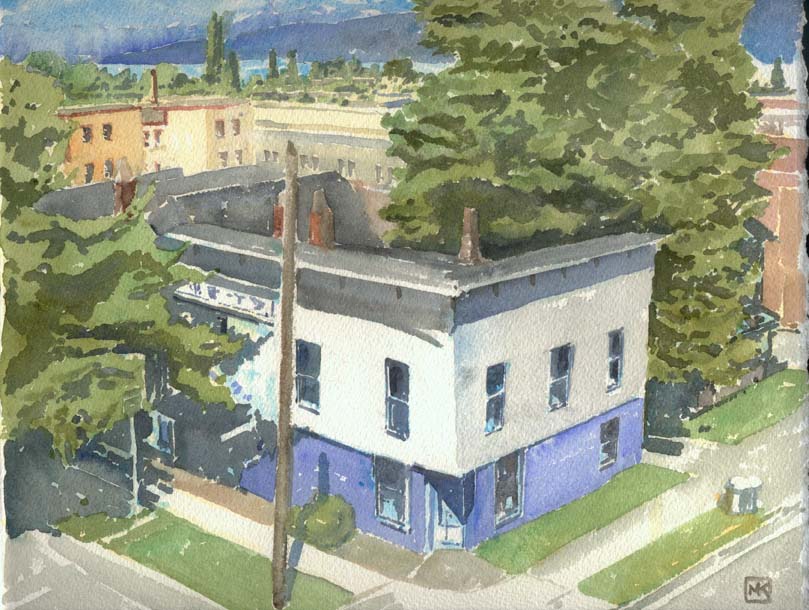 Old store building at 7th and Fir, 2005, since demolished. Page 153 of VR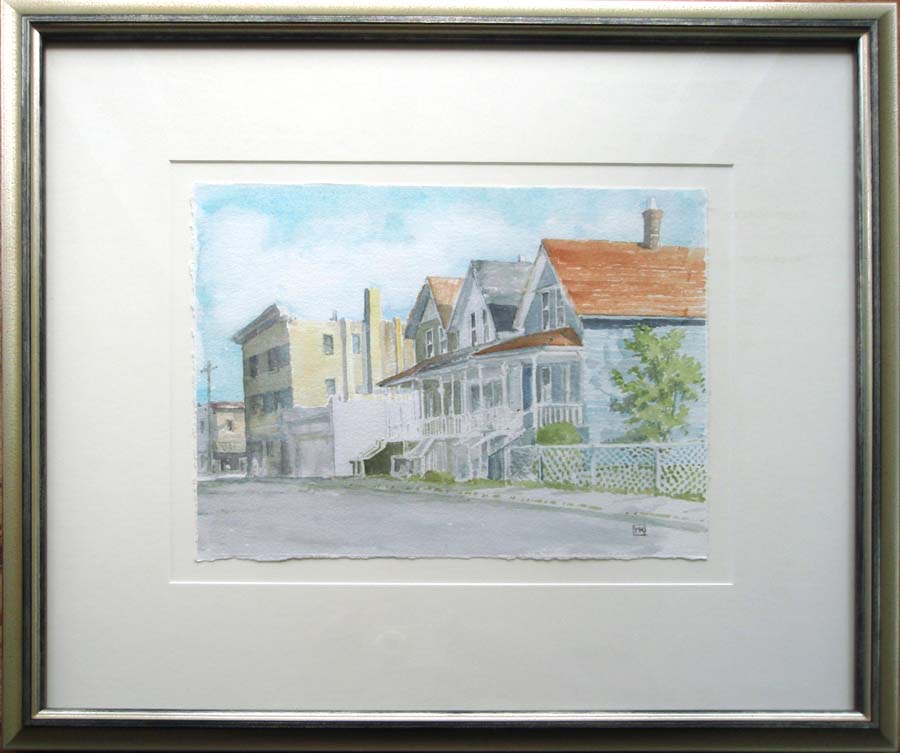 Old East Van (King Ed near Main Street), page 215 of VR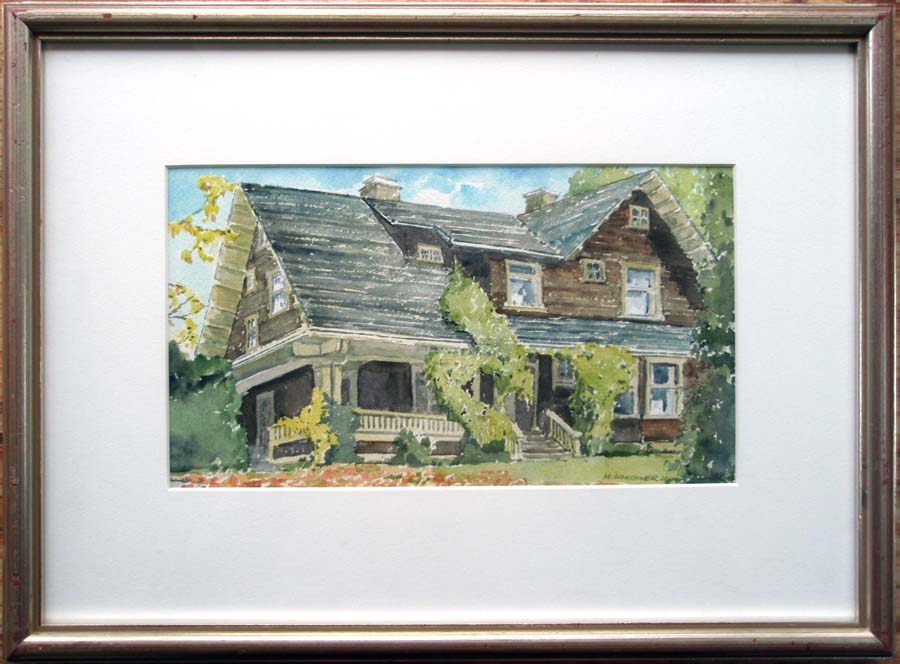 Doomed Shaughnessy house, page 111 of Vanishing Vancouver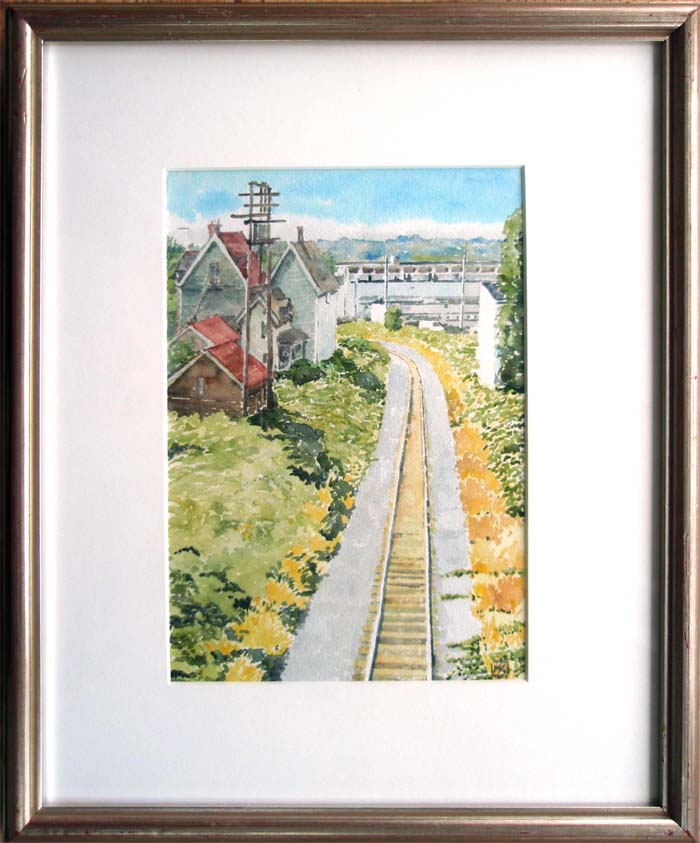 Railway tracks in Strathcona/Kiwassa, page 65 of Vanishing Vancouver.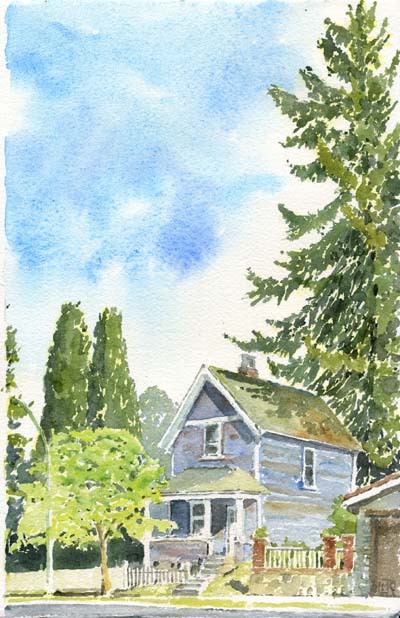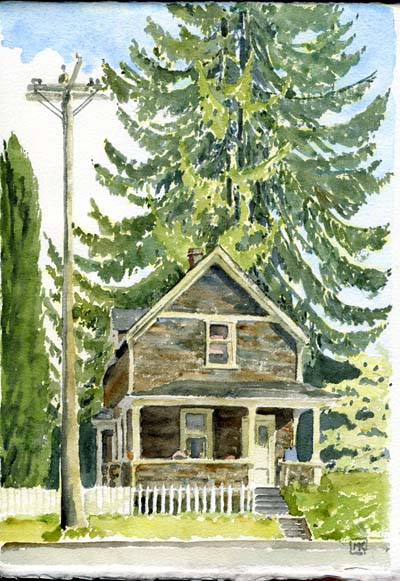 Two watercolours of the house at 304 East 28th: the left is the frontispiece, the right on page 95 of Vanishing Vancouver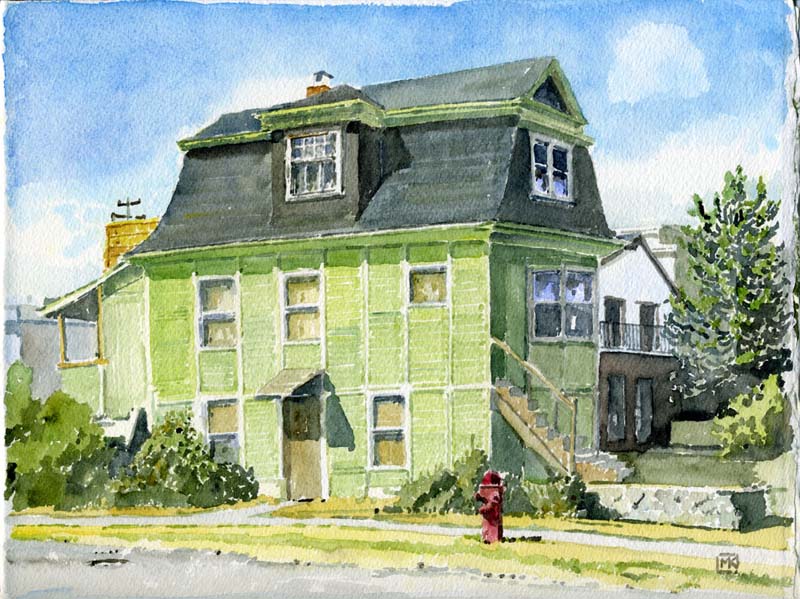 A BC Mills prefab house on Adanac Street, page 99 of Vanishing Vancouver

Houses on 6th Avenue west of Ontario Street, pages 100-101 of VV, SOLD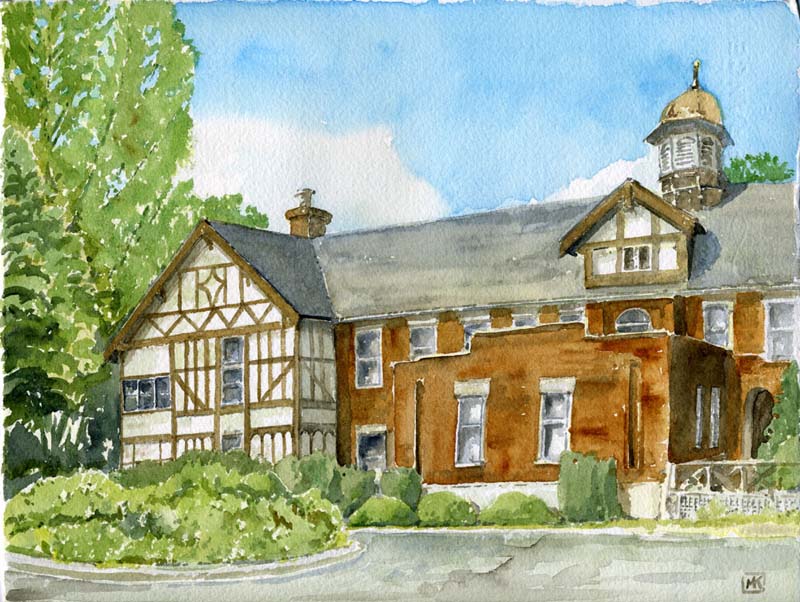 Taylor Manor on Boundary Road, page 49 of VV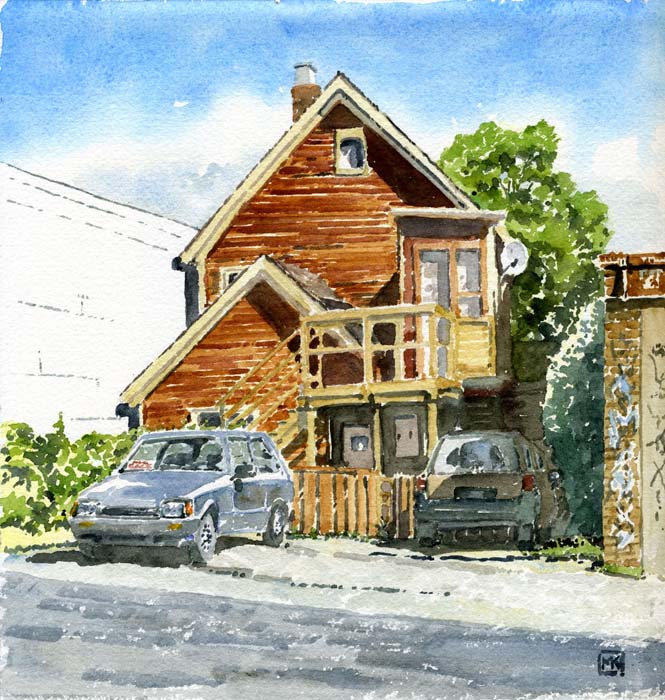 "Buried house" on 4th Avenue near Arbutus, page 83 in VV
The 1897 house behind the Launderama on Broadway east of Fraser, now demolished, VV page 80.
A typical mix of lane and cars and wires and bins.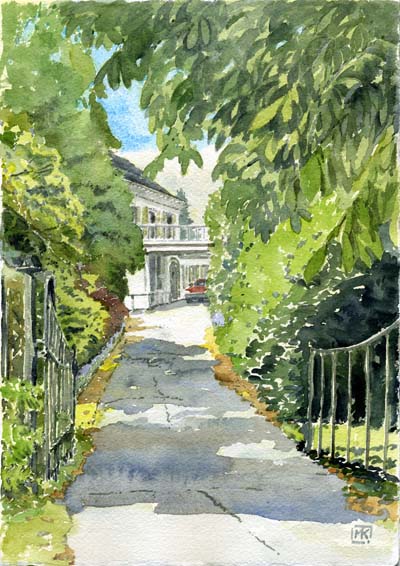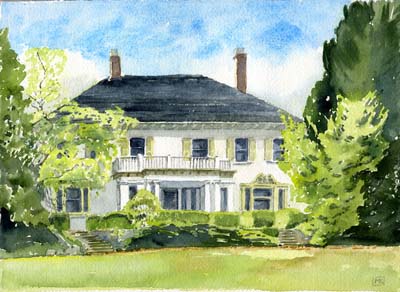 The house of Michael Saba, then of Ben Wosk, that used to stand at 49th and Granville, pages 190–1 in VV.

Contact me
Go to home page