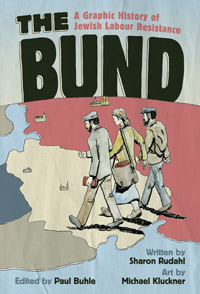 The Bund,
written by Sharon Rudahl, edited by Paul Buhle
2023

Return to home page Return to Projects page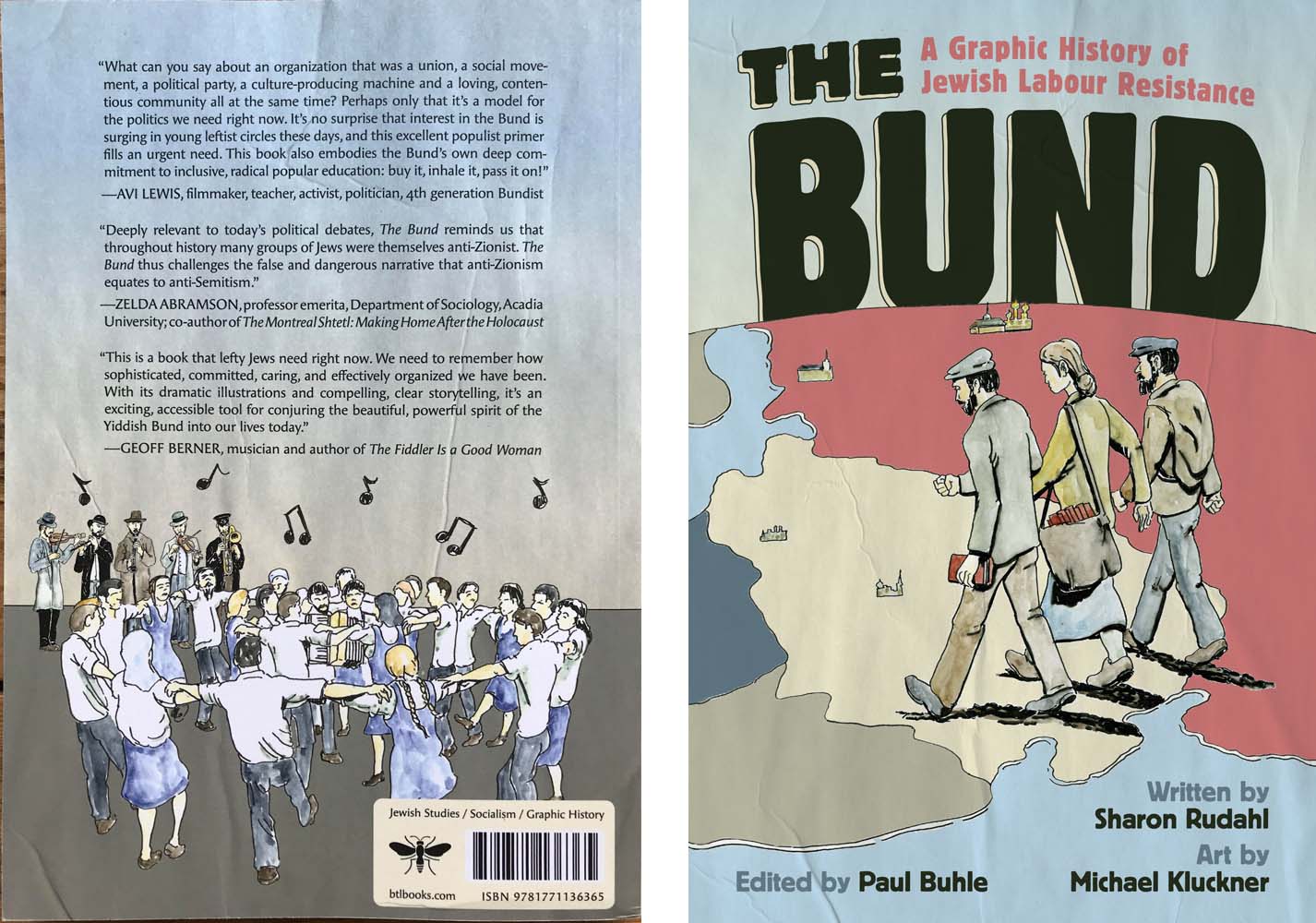 An interesting project for me under contract with Between The Lines publishing in Toronto.
Available in bookstores in Canada, the USA, and (as of November 2023) the UK.
Jewish labour and cultural history that I didn't know really anything about before I started, set in Ukraine, Poland and Russia a century ago.

Here are a few page spreads: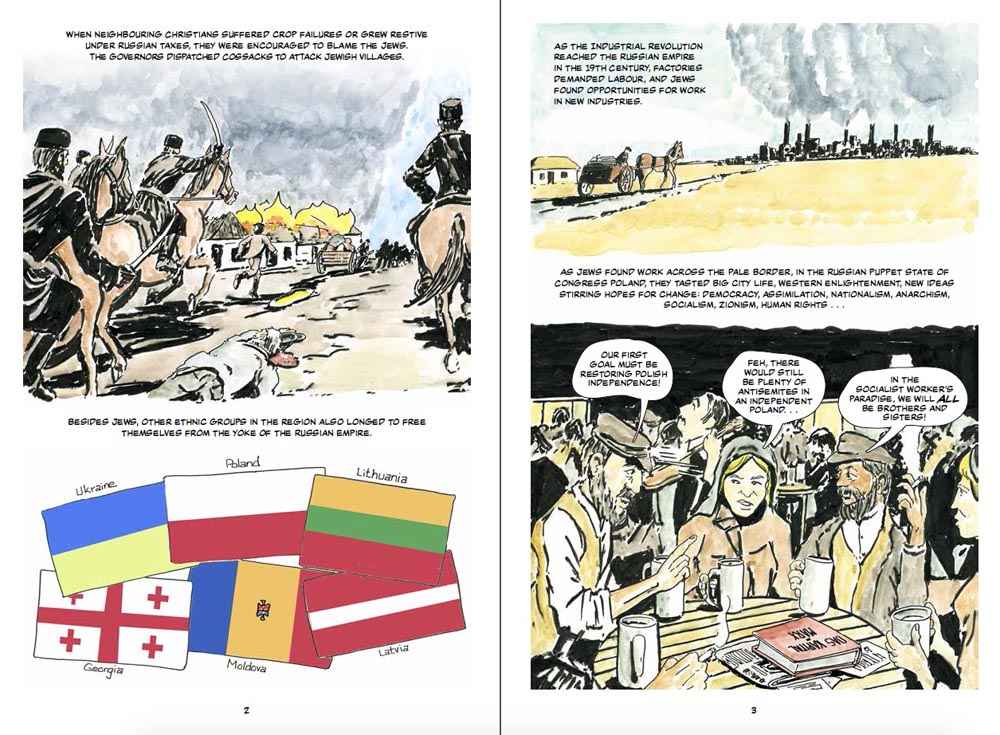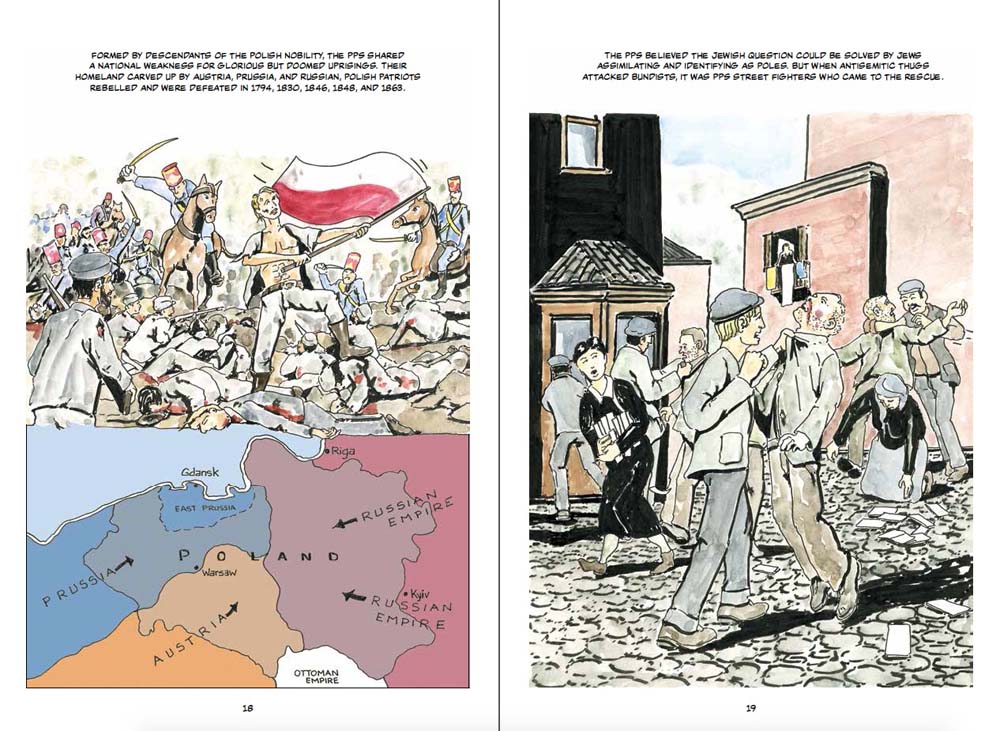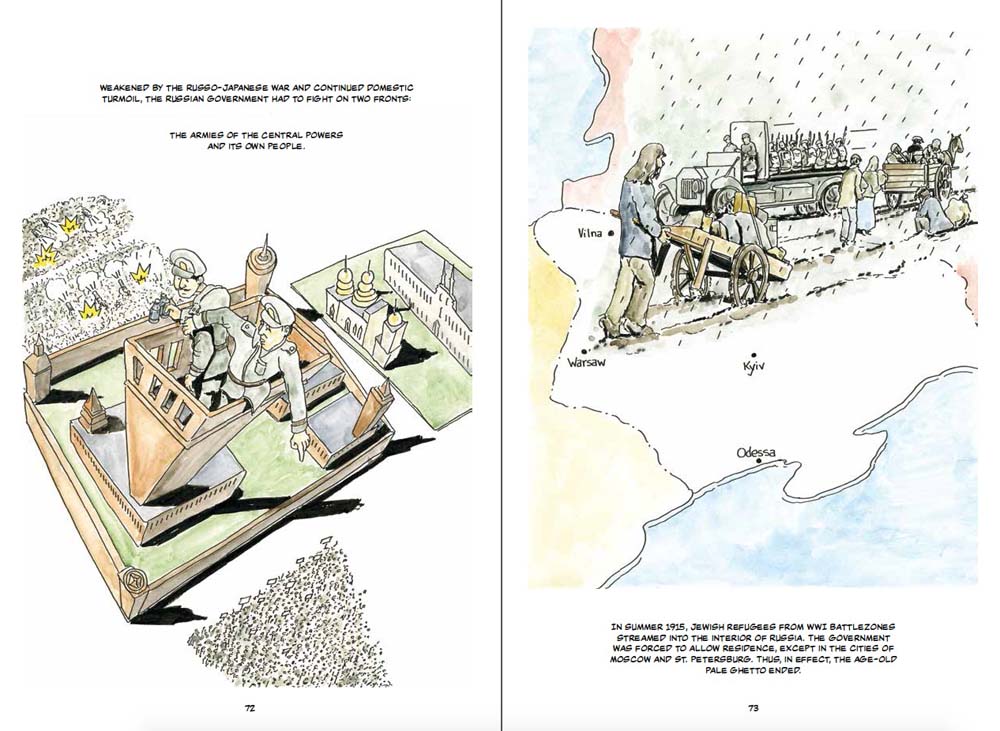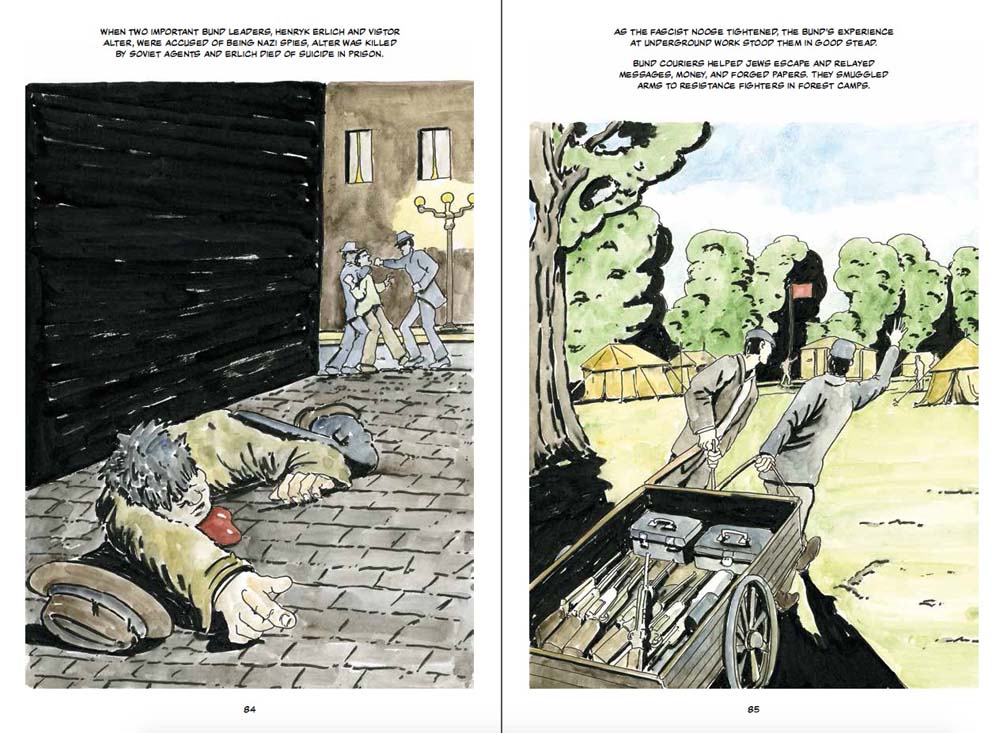 I worked from Sharon Rudahl's script which was divided down into scenes, some of which became pages. The idea was to do about 100 pages of illustrations, with chapters starting on a right-hand-page and the need to stage the narrative so that particular scenes were double-page spreads. It was a pleasure working in colour, "colouring-in" over a brush-Chinese ink base with some fine detail in pen, and I used a sort of "poverty palette" of ochres, umbers and dull greys (Payne's Grey and Davy's Grey) in watercolour on Strathmore Bristol "vellum" – a paper that you're not supposed to use wet media on! The pages with aristocrats such as the Tsar of Russia got a different palette: bright blues and reds. I wanted it to look rough – the antithesis of the smooth digital Pixar-type art that I loathe – and it worked. And lots of hand-drawn maps, as the geography was so important, at least to me.

Artwork and text ©Michael Kluckner, for Between the Lines publishing, Toronto, 2023