We decided to make Beaulieu-sur-Dordogne, near the southeast corner of La Corrèze, our base for several days. There was no accommodation other than hotels in the town itself, but we found a gîte (a rural cottage) near Queyssac about 10 km away, shopped the Saturday market and a traiteur (for deli-take out meals) in a nearby village, and went out and back on day trips through the region.

Right: La Chapelle des Pénitents on the Dordogne River, as I painted it on the first trip there 30 years ago.

Below: same sketchbook, probably the same day, an abandoned hunting-lodge sort of place near Beaulieu. We looked around but couldn't find it again.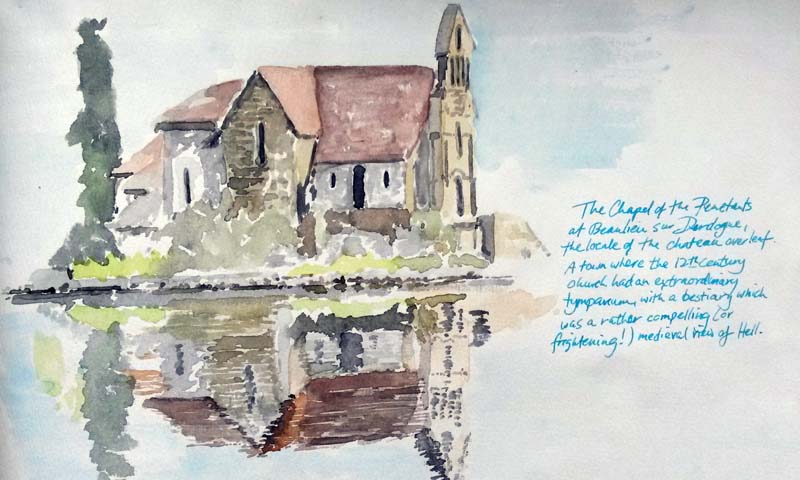 1986 – first sketchbook (poor-quality smooth paper and the tight brushwork of my early days)