Our first time in Holland since 1986 and a return with the small sketchbook and some pencils to a part of France where we've travelled before, in '86 and 2008. This has become my ultra-lightweight travel-art kit – the watercolour sketchbooks and gear I used to carry have become too heavy for my aging self, and painting really does take a lot of time!

There's no question that the watercolours I used to do while travelling are more effective, if that's the right word, than the small pencil sketches, but ... sometimes you just have to move on.

The most ambitious European trip for painting was the 3-month Winter in the Mediterranean in 1992-3 that I have only slightly covered on this website. We may try to revisit that landscape again one day and – who knows? – get the book out of it that I hoped would happen from the trip 30 years ago.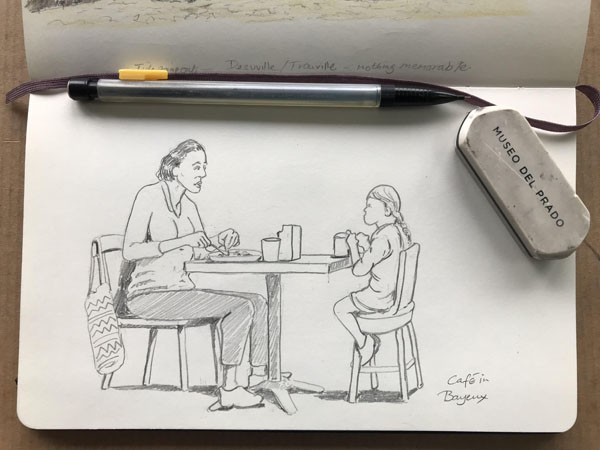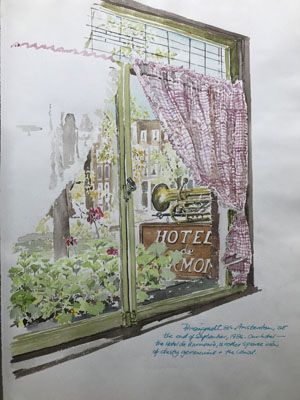 The Hotel de Harmonie on the Prinsengracht in Amsterdam, October, 1986.