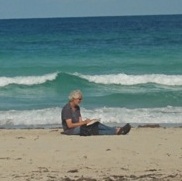 This was a challenging trip, in some ways reminiscent of India due to the noise, air pollution, crowded streets and crumbling buildings, but definitely worthwhile in order to see Cuba as they've made it themselves, with most of their revolutionary legends still intact. This snapshot Christine took of me on Varadero Beach, the day before we returned to Canada, didn't represent the typical conditions! We were travelling independently, using the Viazul bus system, and spent all but the last two days in Cuban towns and cities. From my point of view of drawing/painting en route, the best locales were bars, where the comfort of a mojito or a Cuba Limón helped the flow of the wrist and the bar itself kept away the jineteros (the hustlers and touts). One truism: my vacation pencil is too lazy to draw the complexities of colonial architecture. Drawing buildings is work, drawing people is pleasure.

A few notes about travelling in Cuba for anyone contemplating a visit ... read more

Because of those revolutionary legends and all the art they've spawned, especially about Ché Guavara, I've divided this very lengthy article into 3 sections:

• the artwork I managed to do, mainly in pencil in a small Moleskine sketchbook (as it just wasn't a watercolour sort of a place), which begins below
• Jump to images of Ché
• Jump to street art we came across, mainly humorous and anti-imperialist.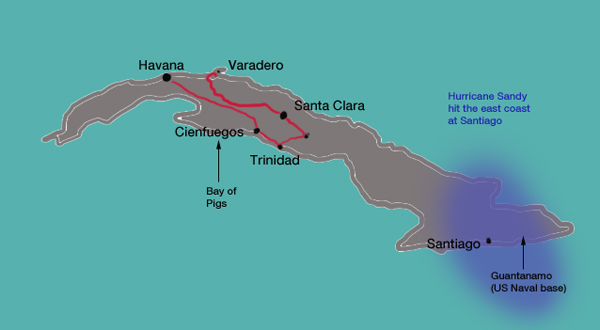 Our route, last half of October, 2012: we didn't get as far as we might have due to Hurricane Sandy and our aversion to heroic bus trips (15 hours from Havana to Santiago, for example)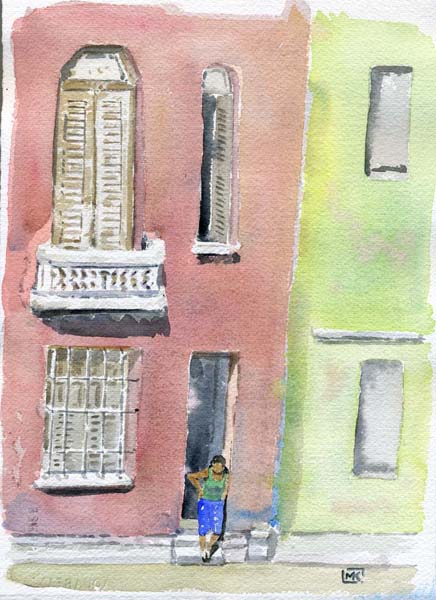 Woman observing the passing parade of "Yank Tanks" and trucks on the Calle San Lazaro, Havana Centro: the view out the window of the "Casa 1940"
casa particular
.