December 3, 2023
Doing a few watercolours in the neighbourhood this year as autumn fades away.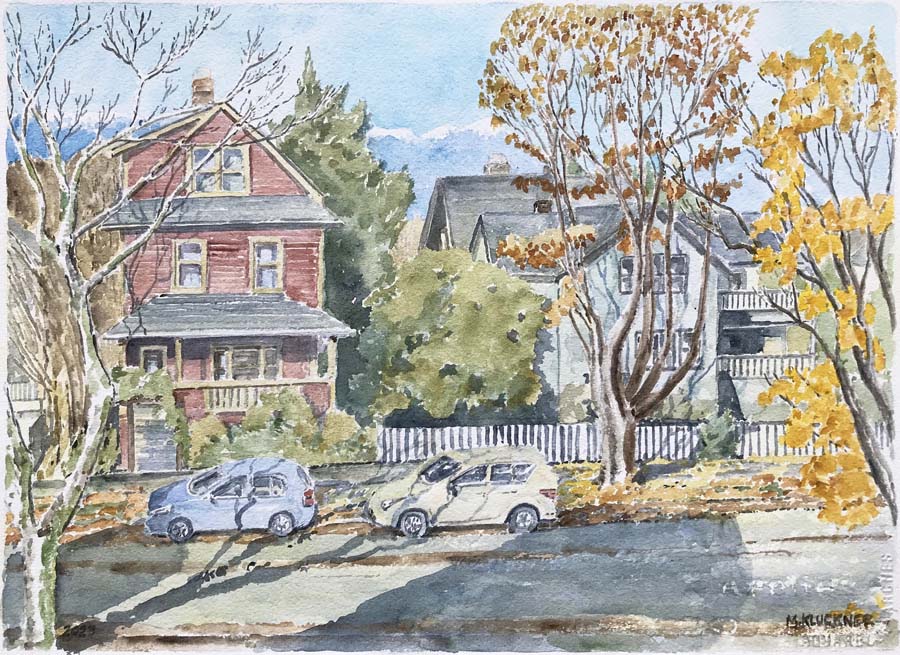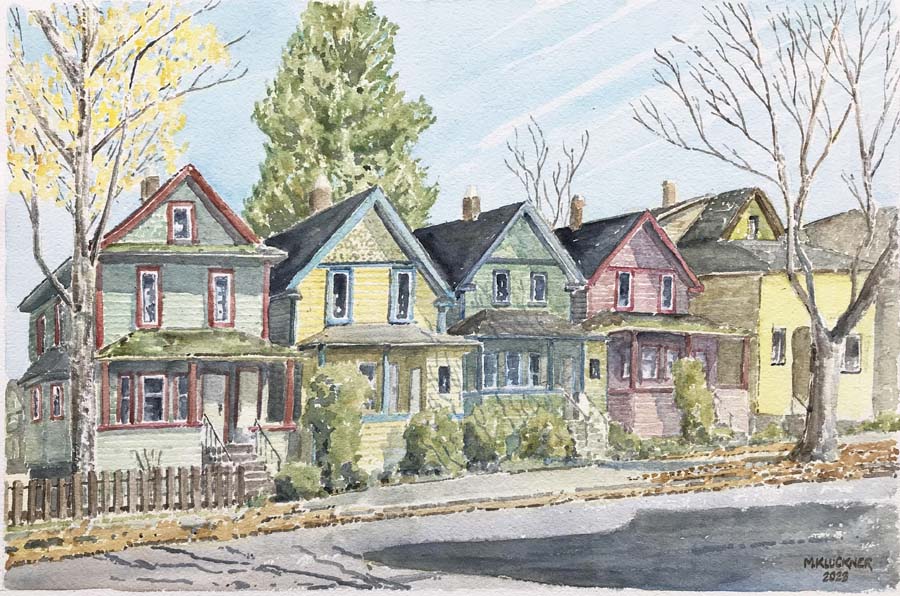 November 22, 2023

A new home for one of the oils: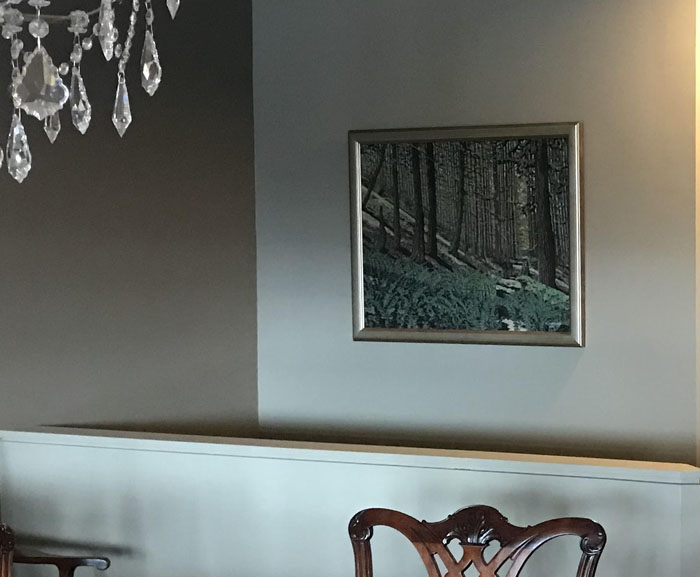 November 12, 2023

A "four seasons" set of hand-coloured woodcuts going into a show at Petley-Jones Gallery later this month.





November 10, 2023

Douglas Todd in the Vancouver Sun on Shaughnessy....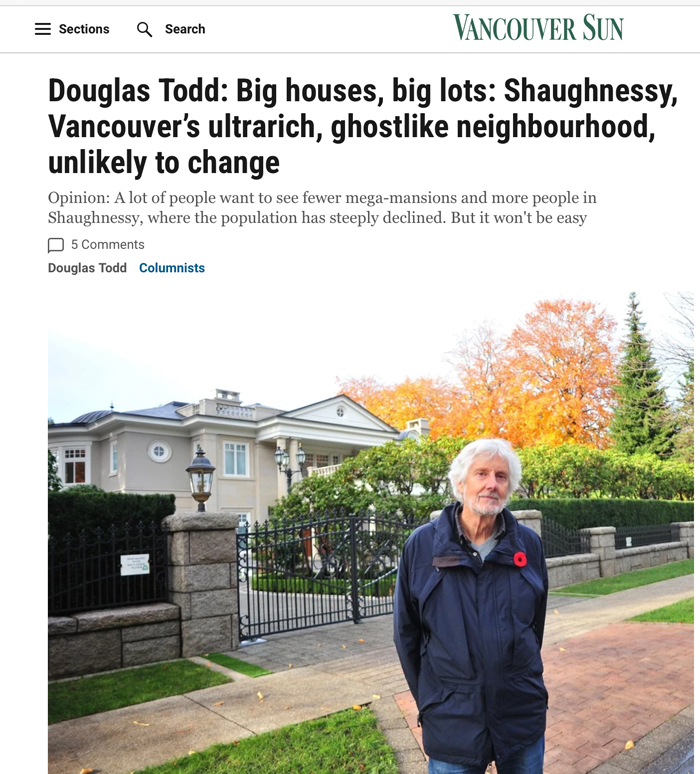 October 22, 2023

The sketchbook of our recent trip to Holland and northern France, added to my travel page.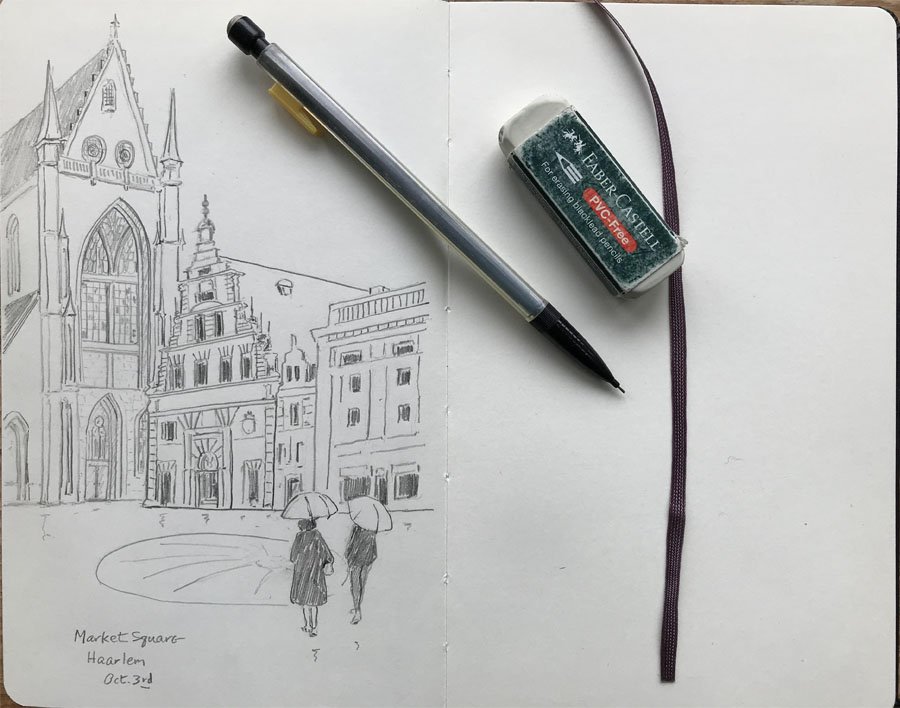 October 18, 2023

Reviews coming in for The Bund. And a talk at the San Francisco Jewish Community Library on Sunday October 22nd.

October 10, 2023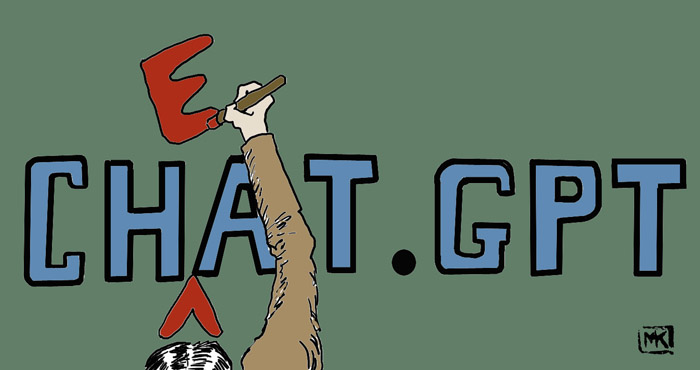 Updated September 14, 2023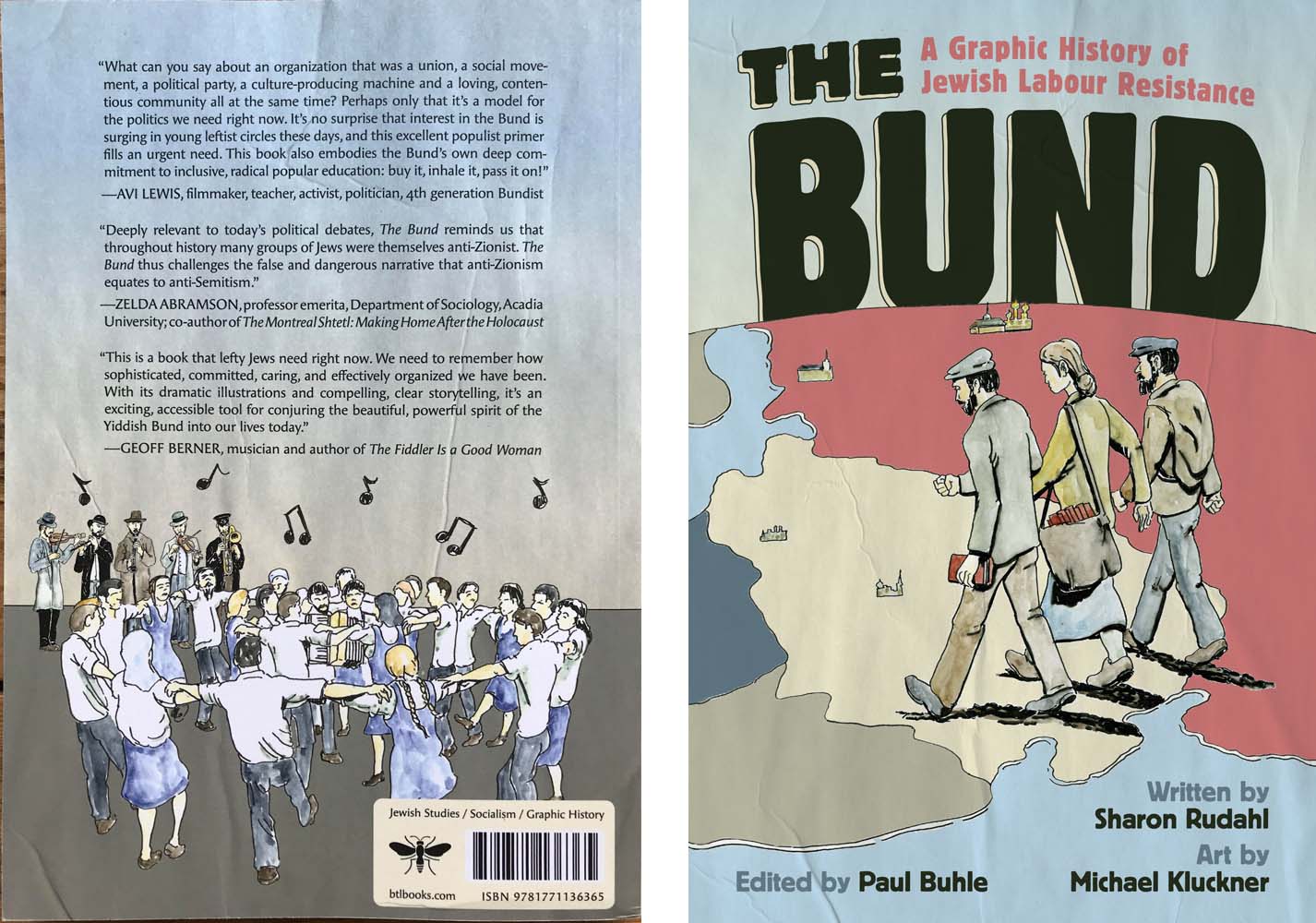 "The Bund" is printed and in bookstores. As I'm just the illustrator, I've linked it from my Projects Page rather than my Books Page, with a bit of a blurb about my part in it.

Updated September 8, 2023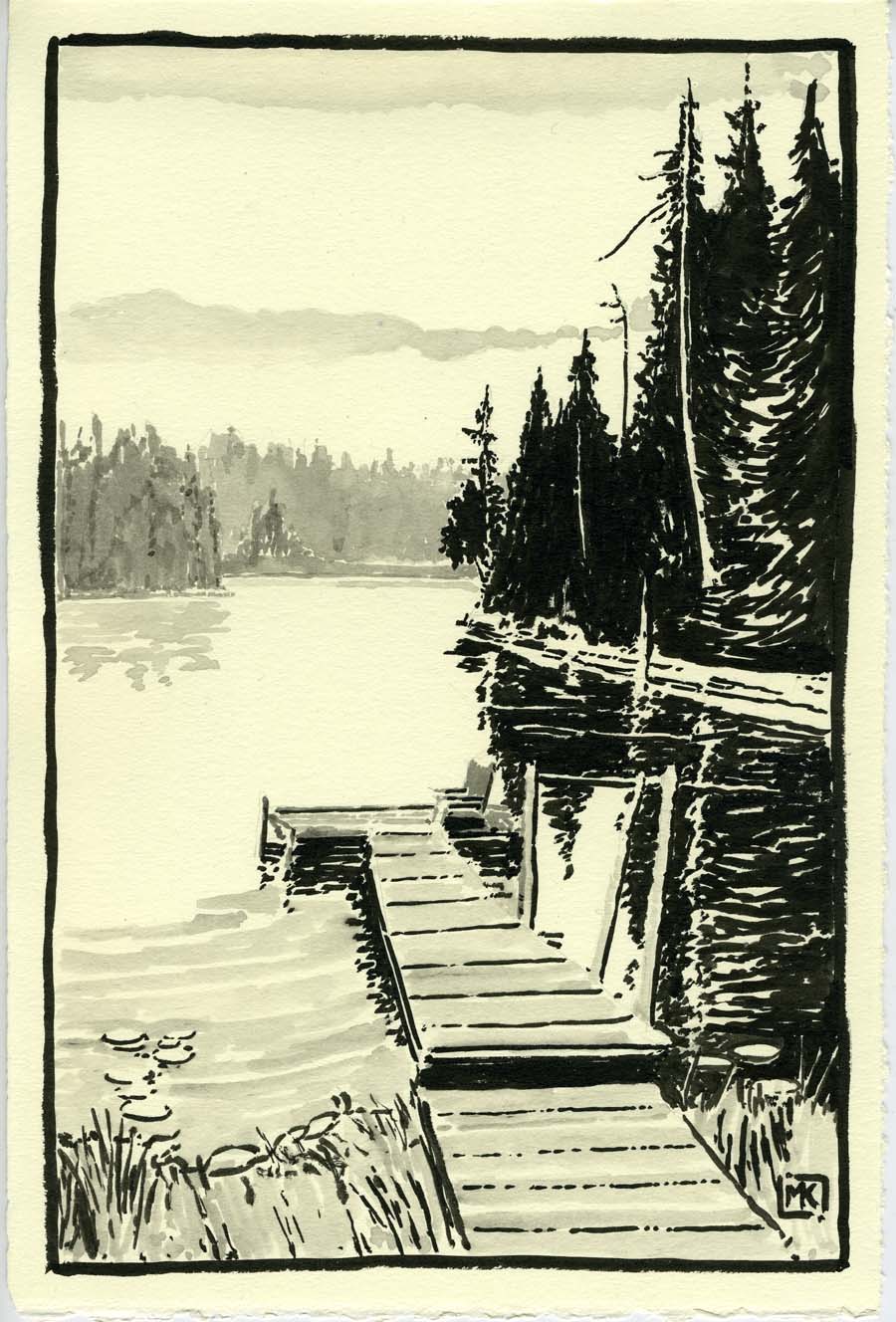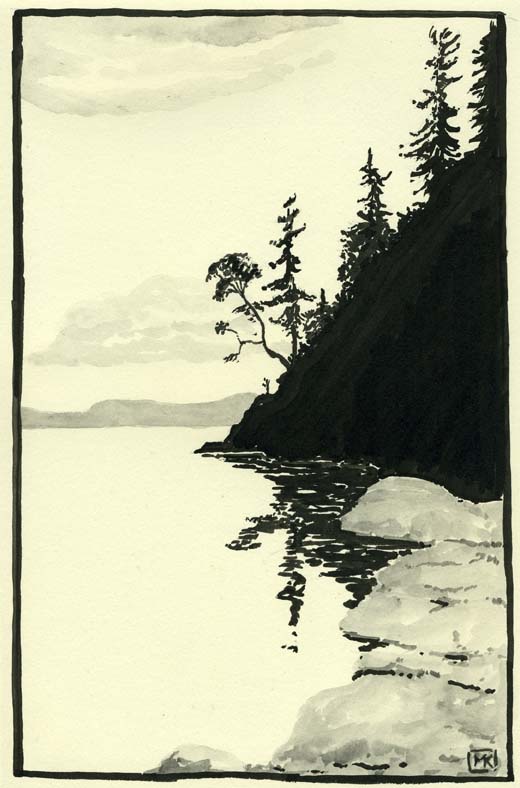 Two ink sketches from summers past in a show at Petley Jones Gallery for the next couple of weeks.

Updated August 28, 2023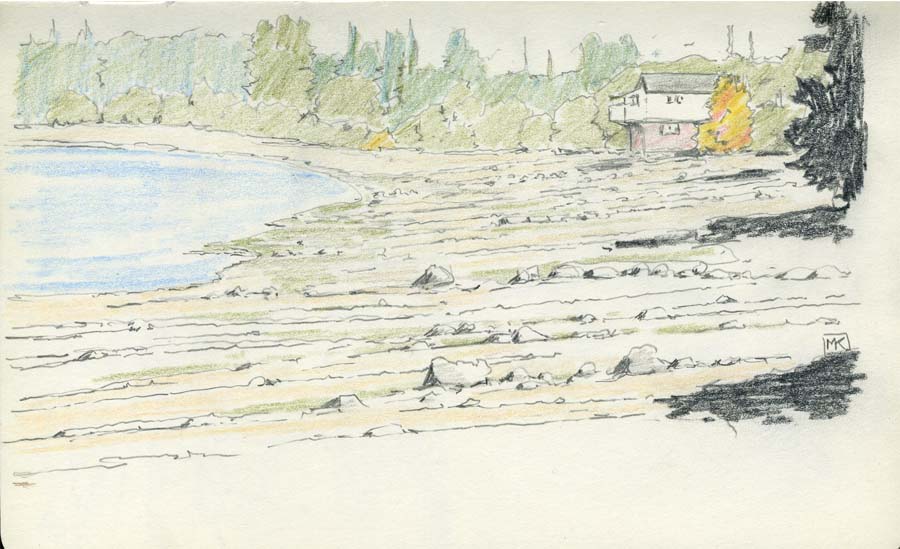 Sketchbook stuff from trips to Mayne Island in 2021 and 2023, added to my travel page.

Updated August 23, 2023

Updates on two of the former Japanese-Canadian houses on Mayne Island.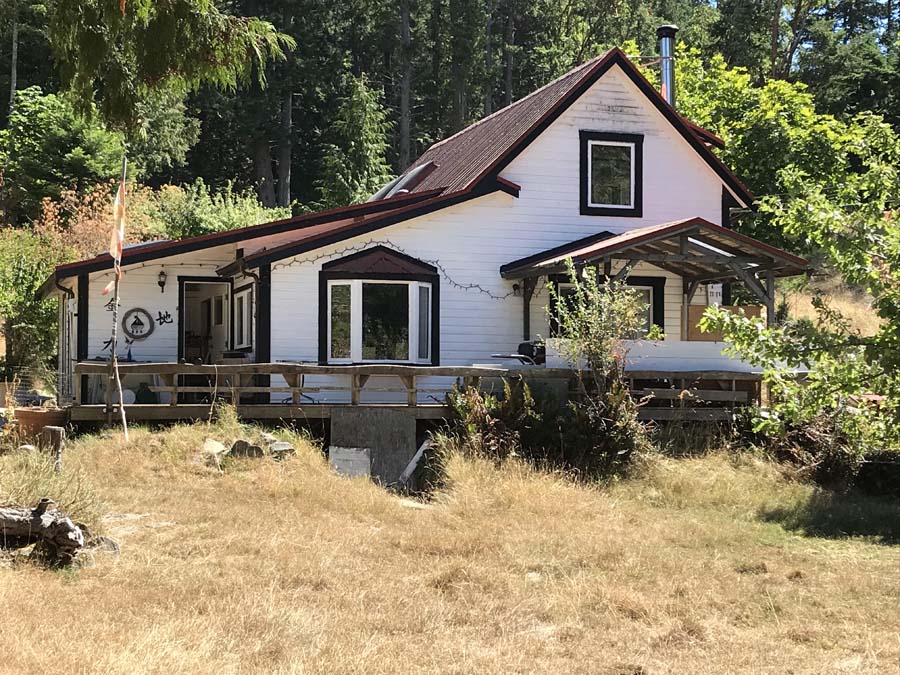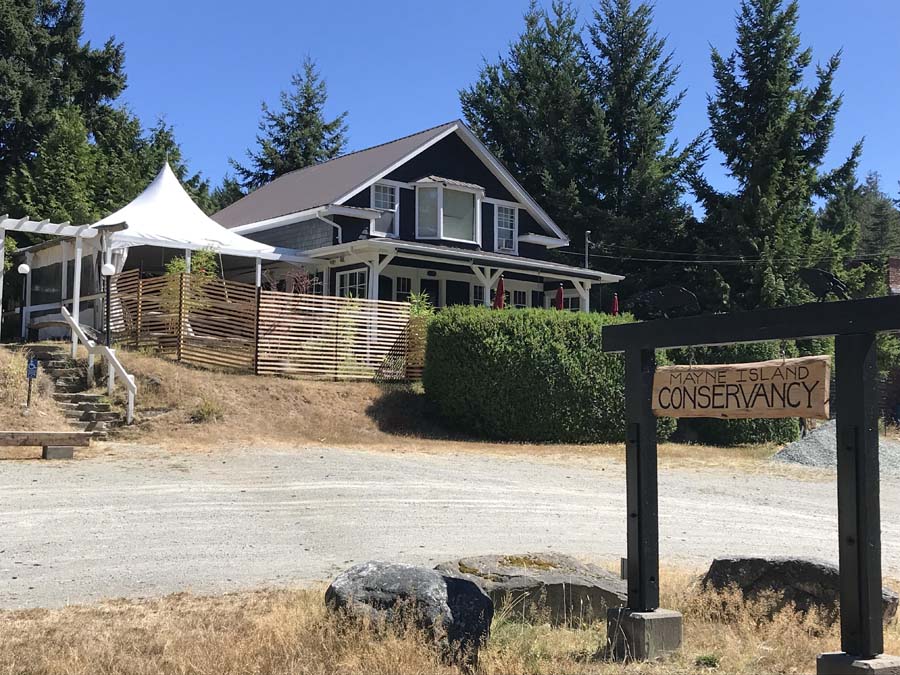 Updated August 6, 2023





Summer chugging along in the neighbourhood ...

Updated June 9, 2023

My current project, a book to be published next spring...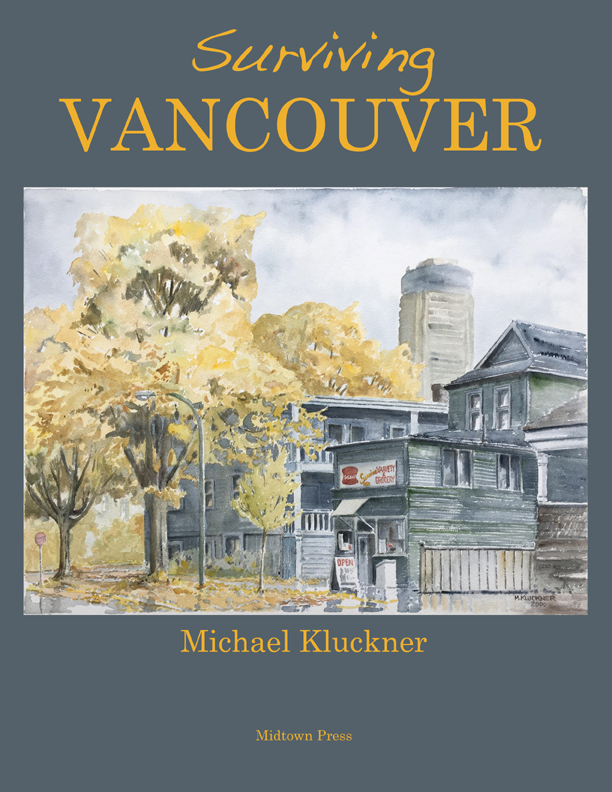 It's about "surviving" in two senses: the first as an adjective, the things that have survived,
and the second as a verb (okay, a gerund), as in how you survive.

More to come here and on the Facebook page as it develops.


Updated April 2, 2023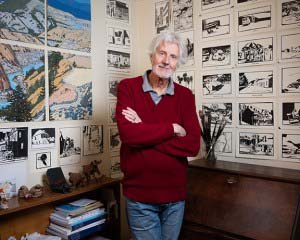 Article about me in Inspired Magazine, available as a story online.


Updated March 3, 2023

New Zealand and Australia sketchbook posted from the recent trip here ...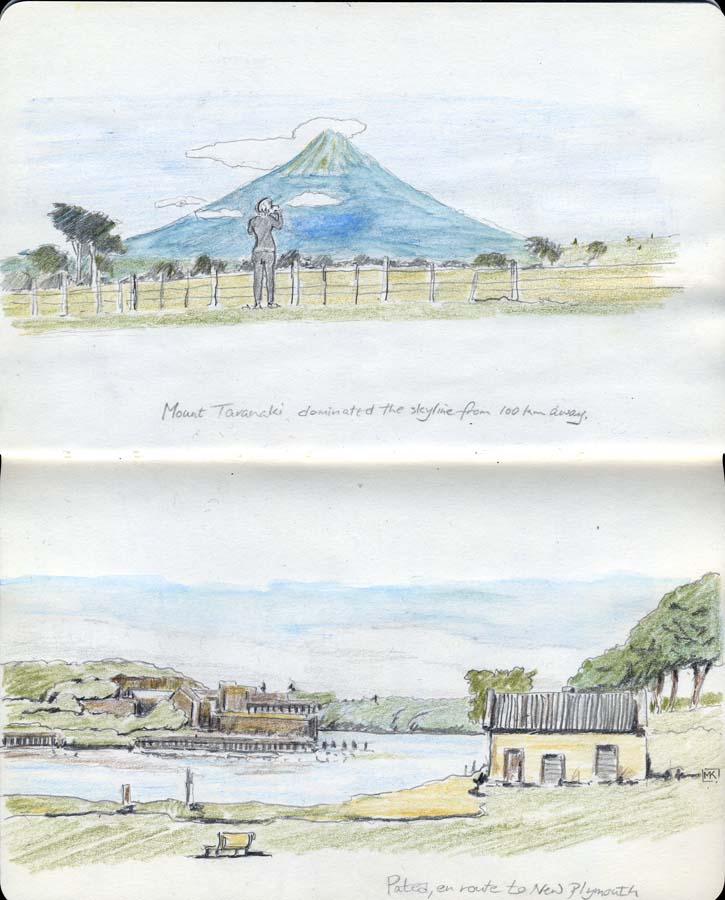 ... and a little more about the success of The Rooming House.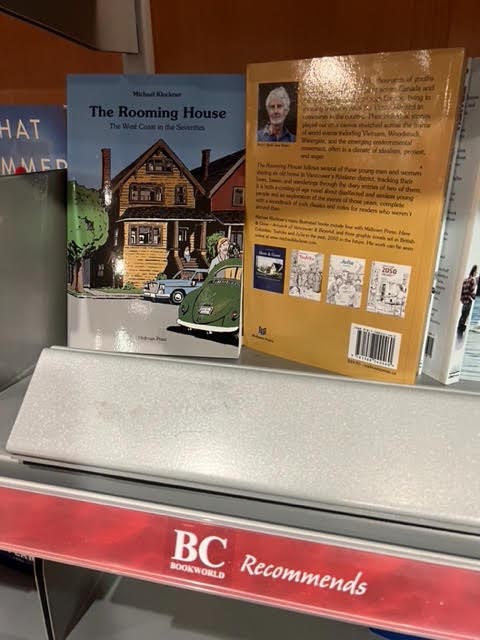 Updated January 9, 2023

A page of "small works" for a group show at Petley Jones Gallery, Vancouver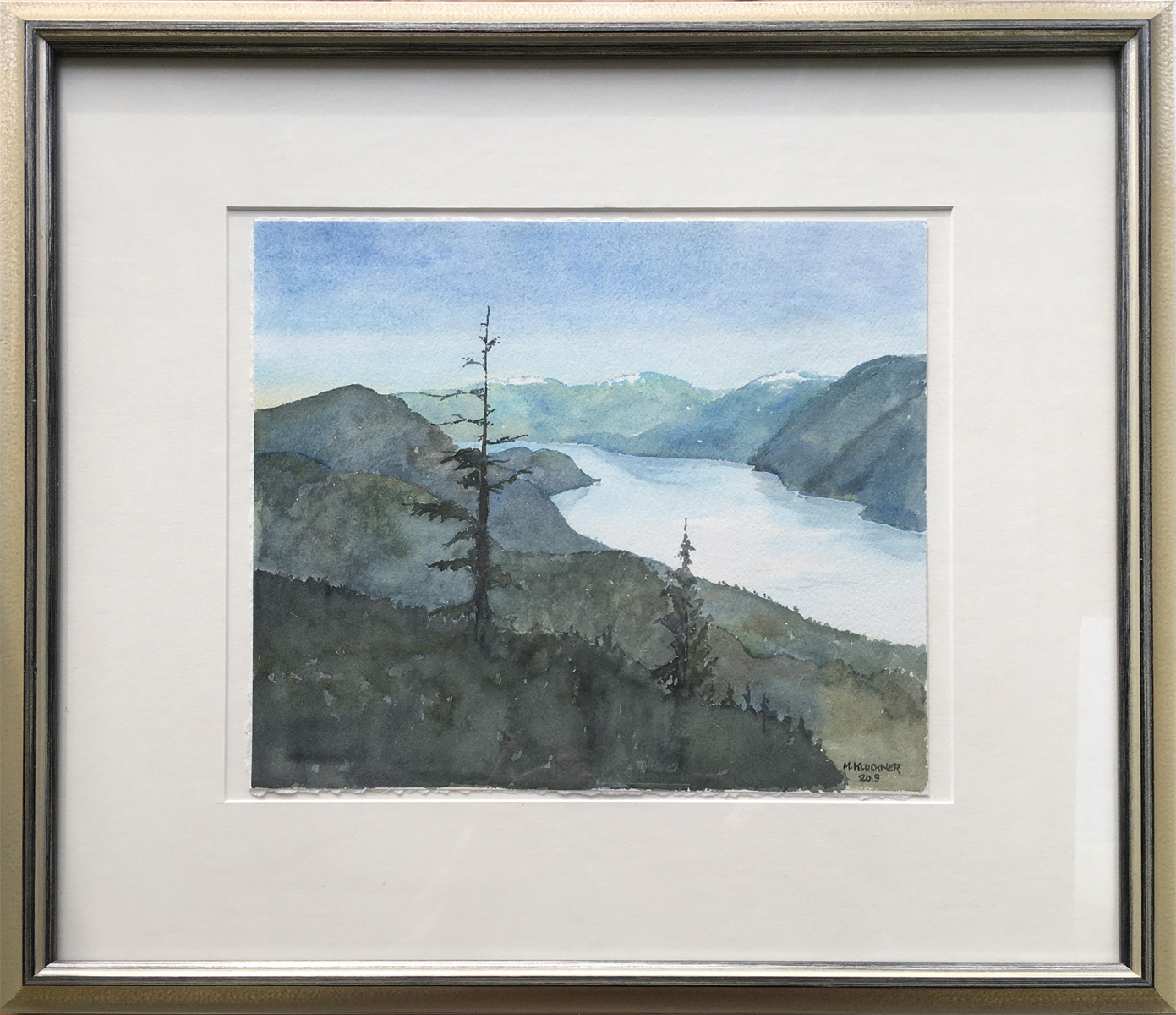 Updated December 29, 2022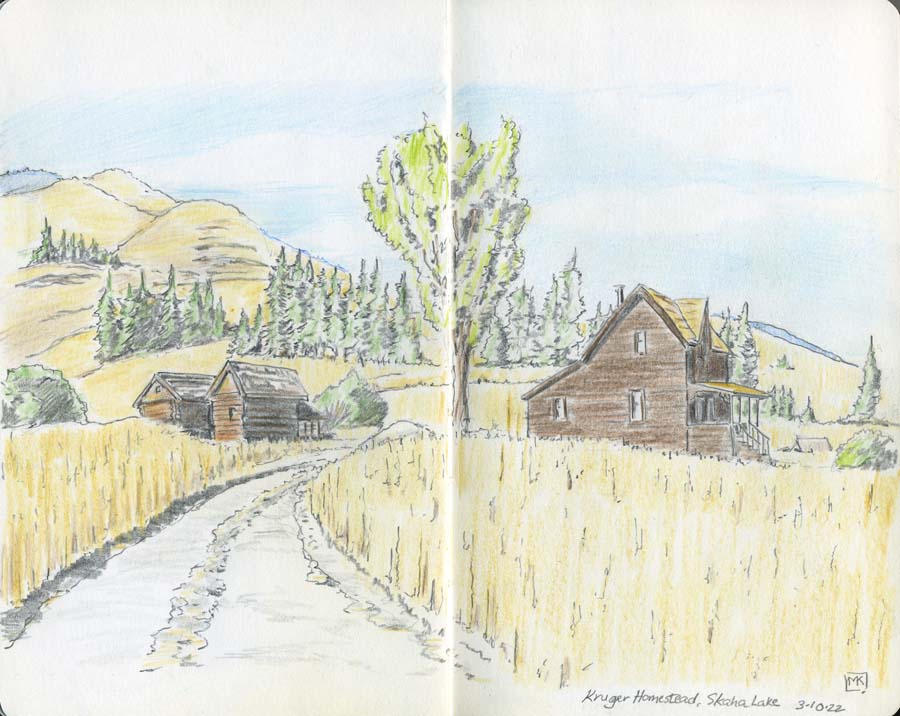 I've put up my "sort of travel diary" for 2022 on my travel page – not an inspiring year leading to inspiring artwork, perhaps. But this image of the Kruger Homestead near Penticton has been added to the Vanishing BC pages in the hope that a local historian can fill in the details of its past.

Updated December 18, 2022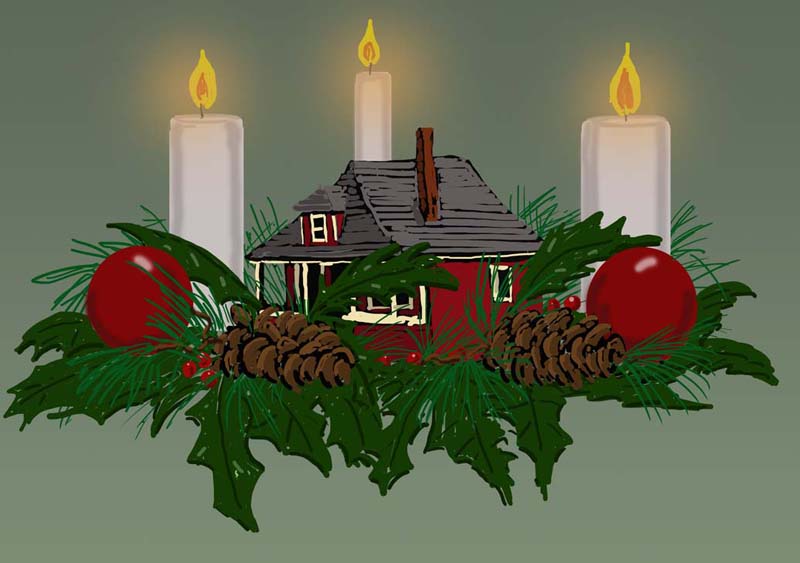 Best of the season to all readers!

And ...

I've finished the illustrations for The Jewish Labor Bund, a comic book-graphic novel about the secular-humanist Jewish movement of the early 20th century in Poland, Ukraine and Russia, and how it fought against Russian aggression and anti-Semitism. It will be published in 2023 by Between the Lines in Toronto and distributed internationally. I'm not the author – she is Sharon Rudahl of San Francisco. Here are a couple of the page spreads...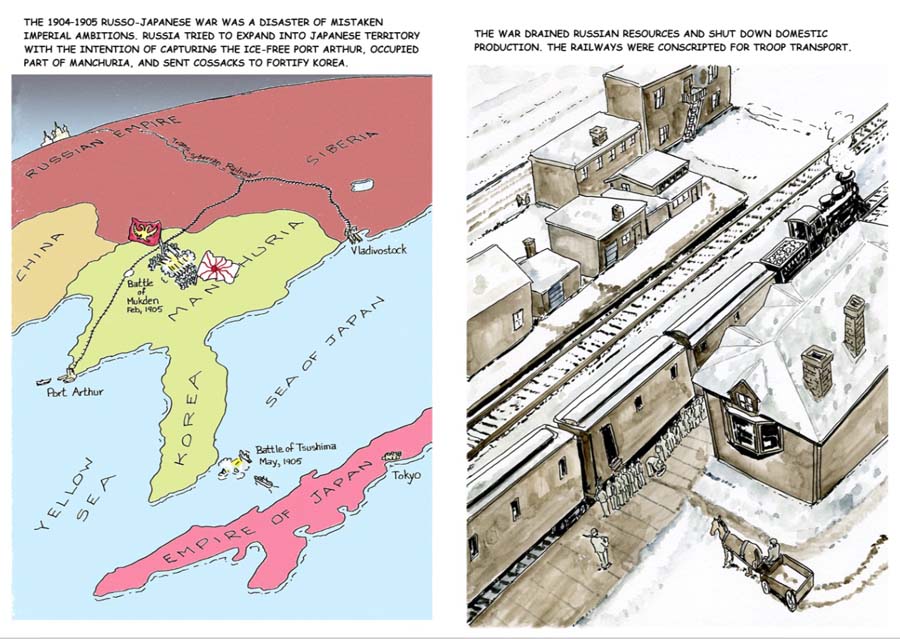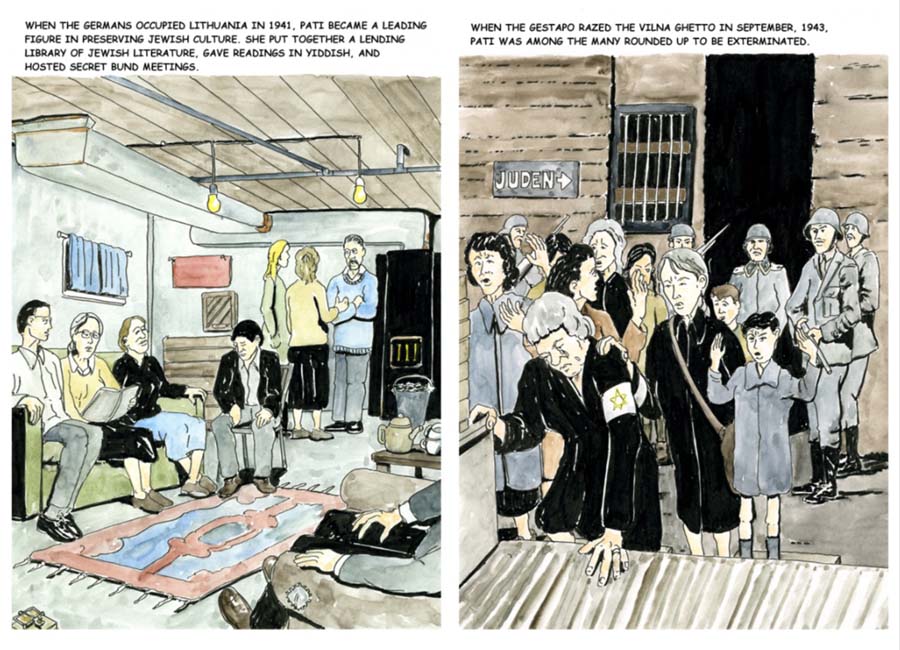 Updated November 16, 2022
Taking a break on the Bund book (see below), between Chapters 5 & 6,
and doing a little website housekeeping, including getting ready for Christmas.

If you're interested in a trouble-free Christmas gift (before December 10th, please),
go to the Rooming House page or the Here & Gone page for directions on getting signed copies mailed to you.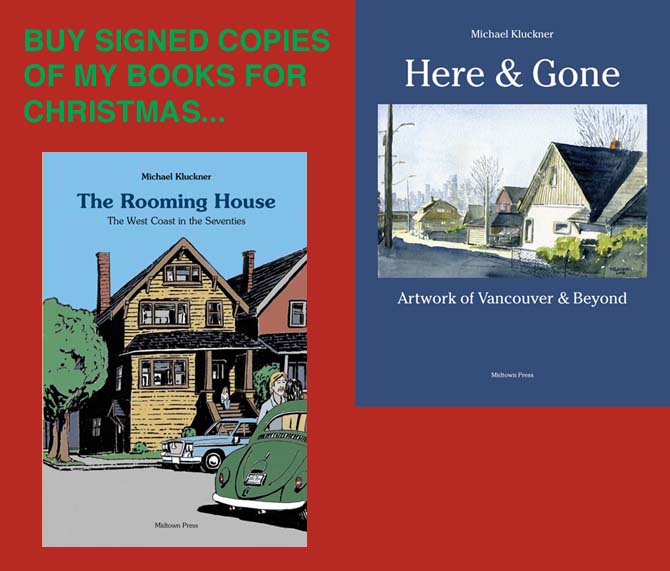 This also works for my graphic novels. See the books page for details.

Updated October 18, 2022
And now for something completely different...
An illustration job – a book on the Jewish Bund in Poland, Ukraine and Russia in the early 20th century.
Deadline early in 2023....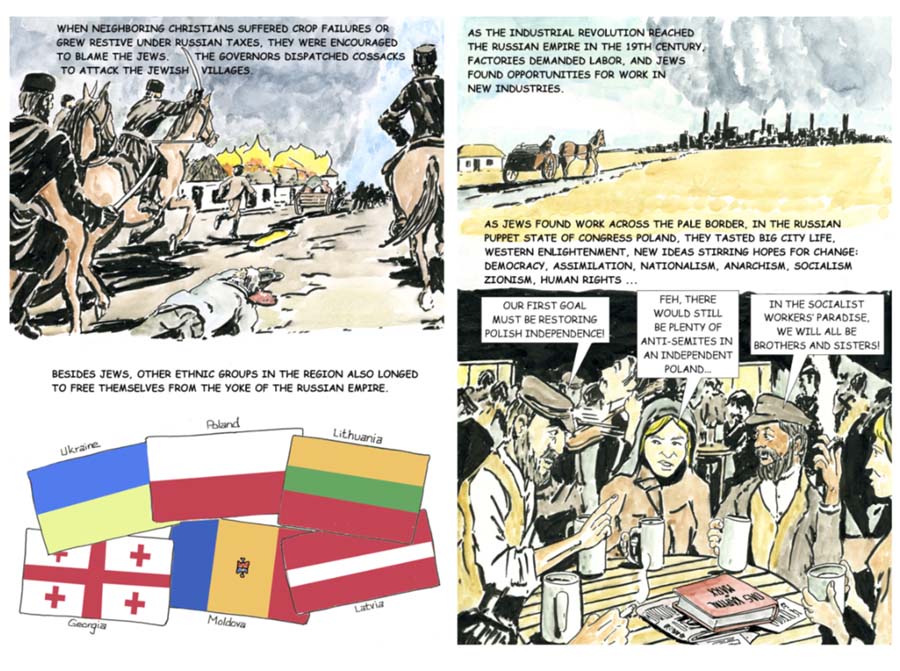 And the talk below is posted onto YouTube.

Updated September 18, 2022
I'll be giving this talk – the sort of non-fiction underpinning of The Rooming House,
to the Vancouver Historical Society on September 22nd at the Museum of Vancouver, 7 pm.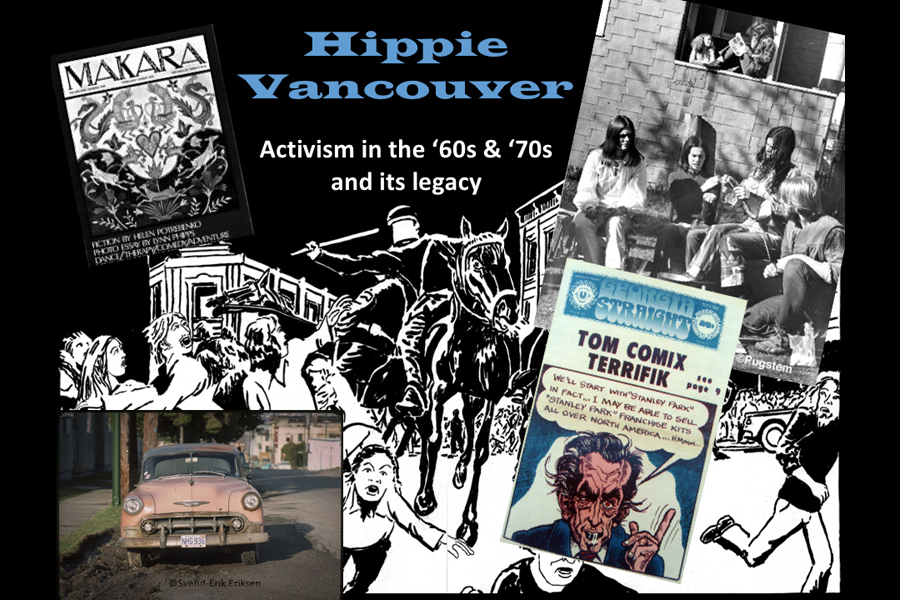 Updated August 19, 2022


Review by Valerie Green in the British Columbia Review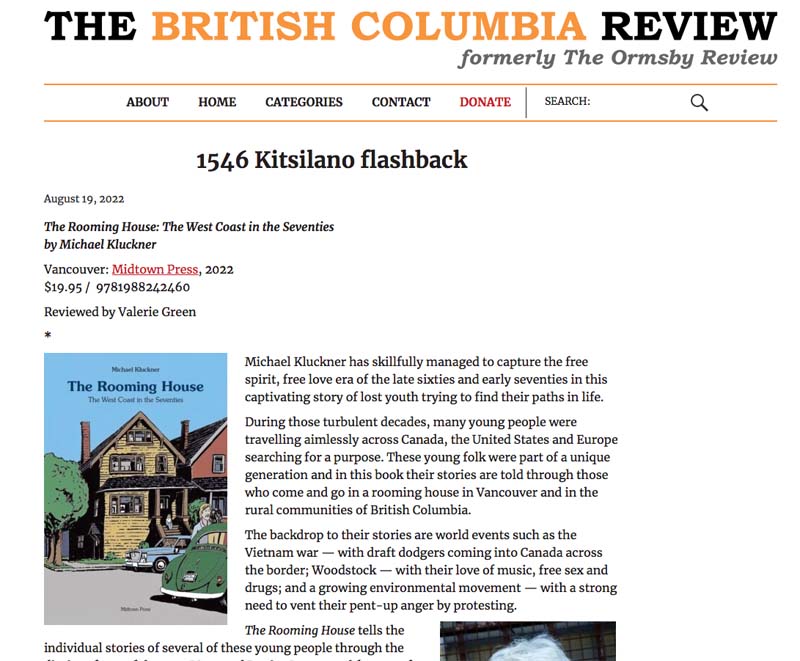 Updated July 25, 2022

We keep bouncing back and forth between #7 and #9 on the BC Book Bestseller List,
back to #11 on July 25th, but on the list for two months!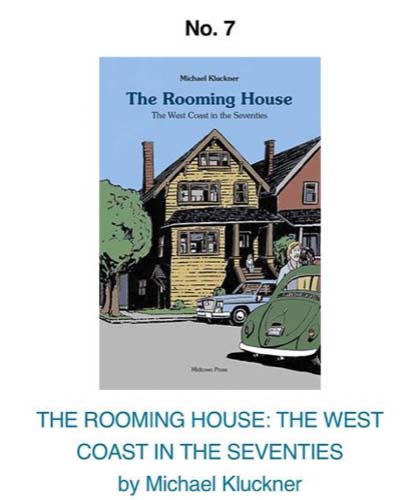 and...
The True North Country Comics podcast with John Swiminer. Click to go to the YouTube site: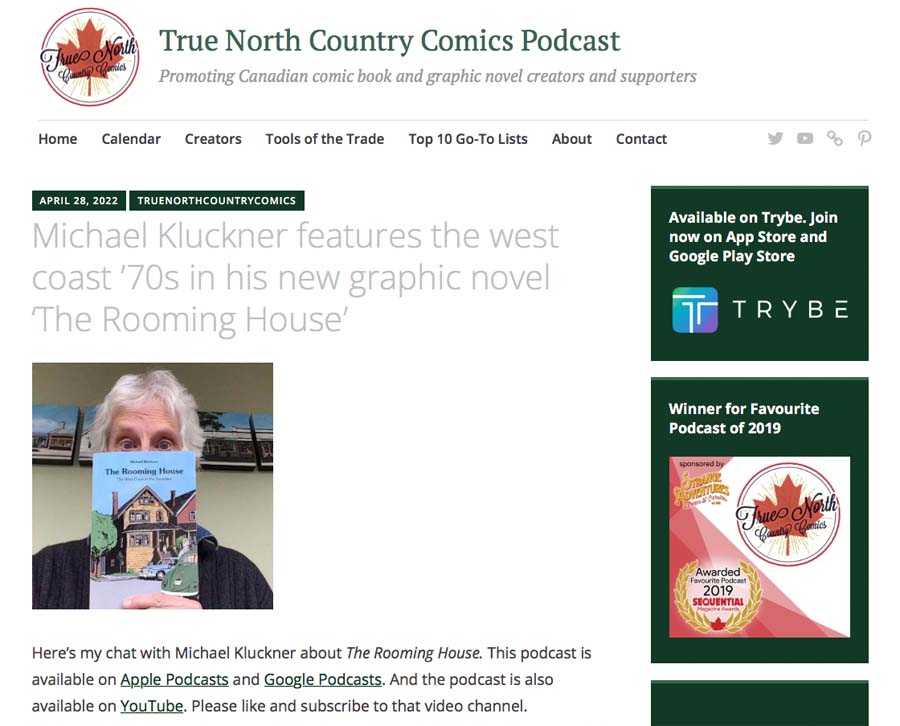 Updated June 24, 2022

An interview on Global Morning with Jennifer Palma about The Rooming House: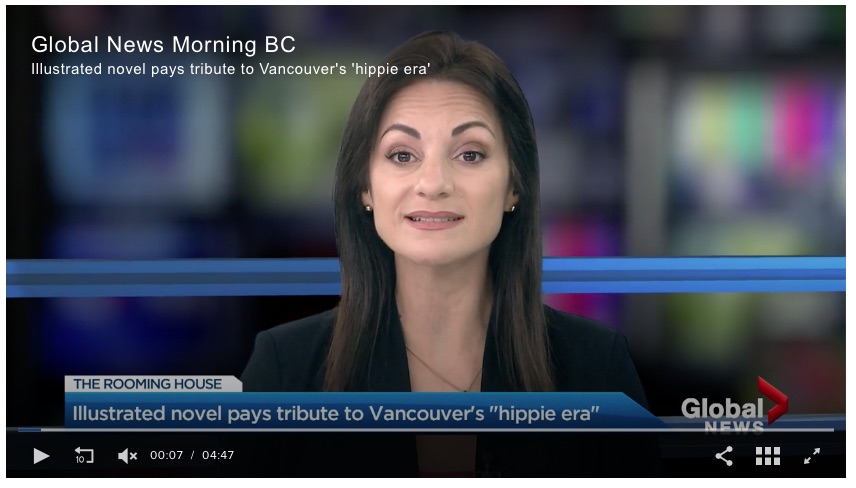 Four weeks on the BC Bestseller list as of June 18th!

And, a profile in the Vancouver Guardian: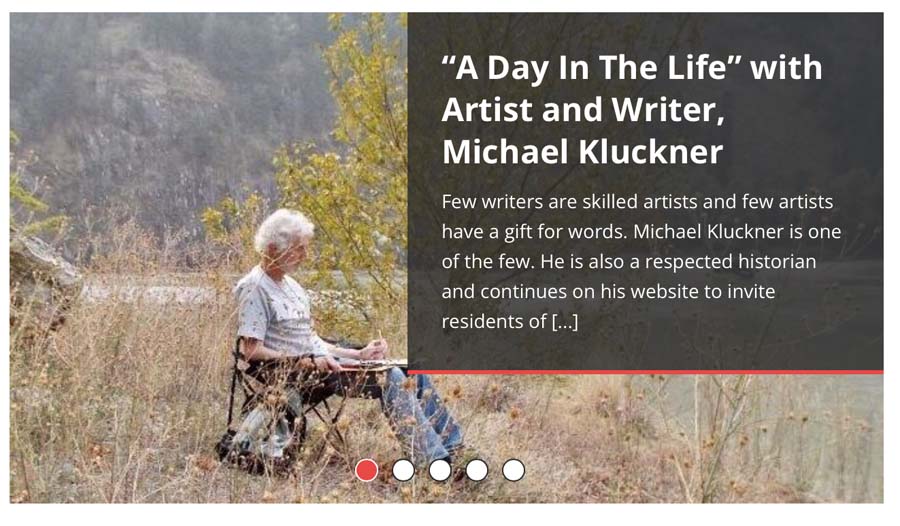 continue to more blogs....