New Stuff (a.k.a. The Blog)....
Contact me


...updated April 11, 2018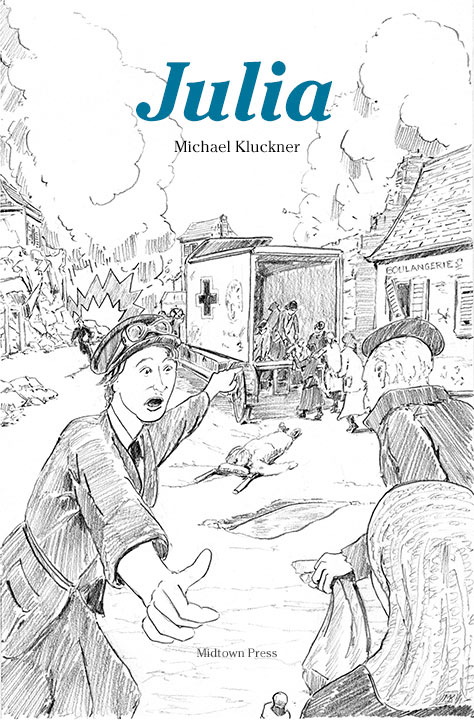 My graphic novel/biography of Julia Henshaw, a notable writer and explorer who won the Croix de guerre for her work during World War I, exactly a century ago, is about to be published!

There's a preview here.

Details about the launch and public events will be posted here and on my Facebook page.




... updated February 11, 2018





The Alcuin Society of book collectors invited me to speak at their AGM in the summer of 2017 and published my talk – in effect of an overview of my career so far – in their Summer 2017, No. 176 issue. There is a pdf of the article downloadable here or my clicking on the image above.



... updated February 9, 2018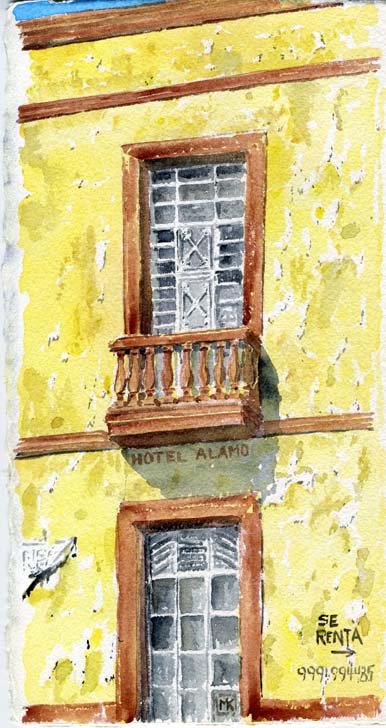 Artwork and a bit of information from Mérida, Mexico, one of the many journeys
that are part of my travel page.

...updated February 4, 2018






The relentless rain in Vancouver reminded me of this watercolour from late 2000 (unsold by the way, hint hint); the little store closed, was renovated, and then reopened as a cool café called Cardero Bottega, and the neighbouring buildings are still going strong. However, the Landmark Hotel in the background mist, the tallest building in Vancouver in its day, is about to be demolished and replaced by luxury condo towers. Sic transit gloria mundi.

And, a great set of photos of Coalmont from back in the day.




...updated December 19, 2017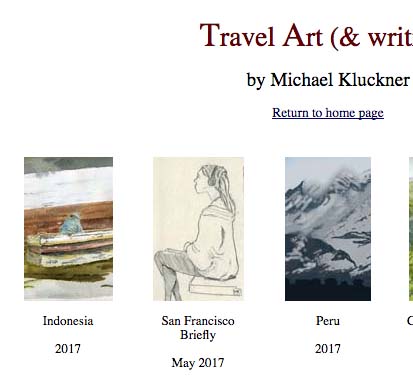 My last two trips of 2017, Indonesia and a brief one to San Francisco, now posted on the travel page.

... updated December 4, 2017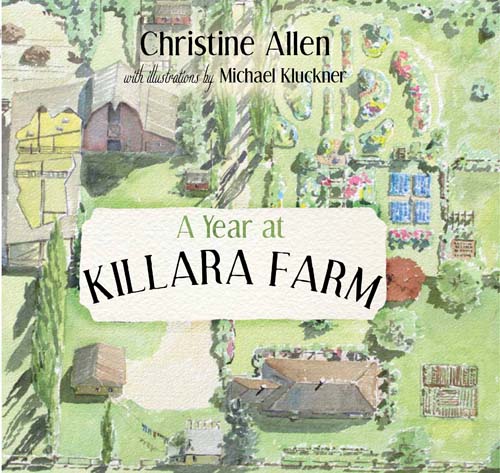 This is 5 years old and I am suddenly realizing I never put
Christine's excellent book, which I illustrated, onto my books page.

...updated December 2, 2017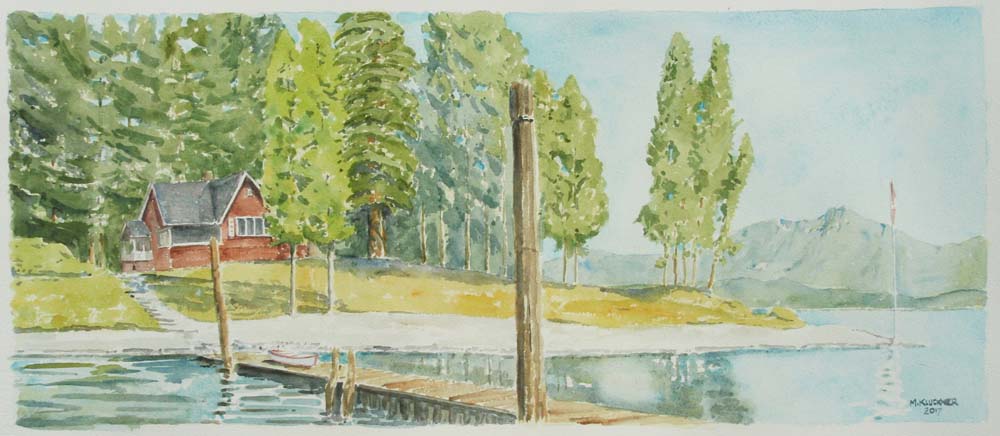 "Sproat Lake," a commission from last summer added to the Commissions page,
and the story of the Uyede family at Bamfield on Vancouver Island.

...updated November 6, 2017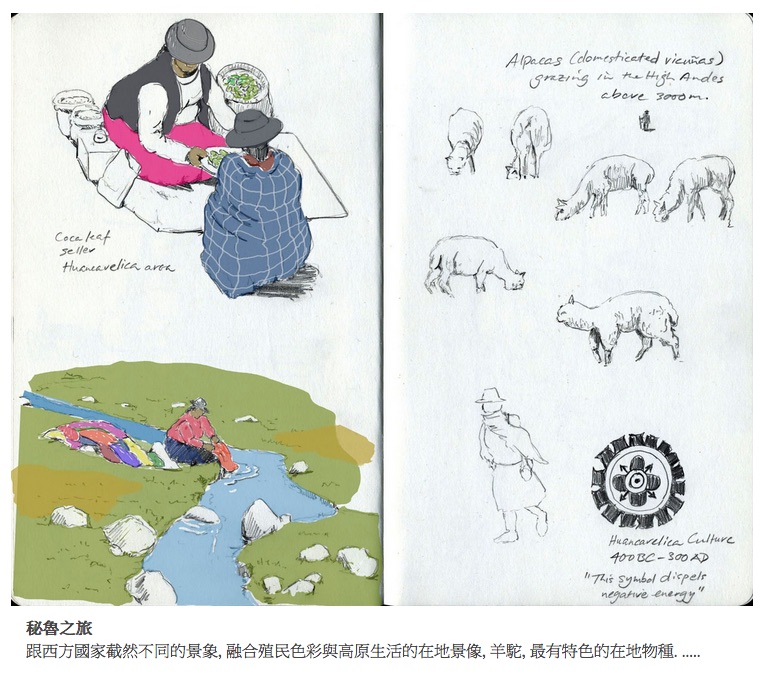 It's been a long time since I posted anything here. Some of my travel sketches from Peru and Mexico are on a Taiwan lifestyle/fashion/art site called Muse Creative, with the brief article in both Chinese and English. And, we're just back from a month in Indonesia, so the usual images and text will be added to the travel page some time soon.




...updated August 23, 2017
Not much happening this summer as I slog along on the latest graphic novel/biography,
but this publicity in the Seattle Times was very welcome. The "Two Solitudes" painting
is on my website here.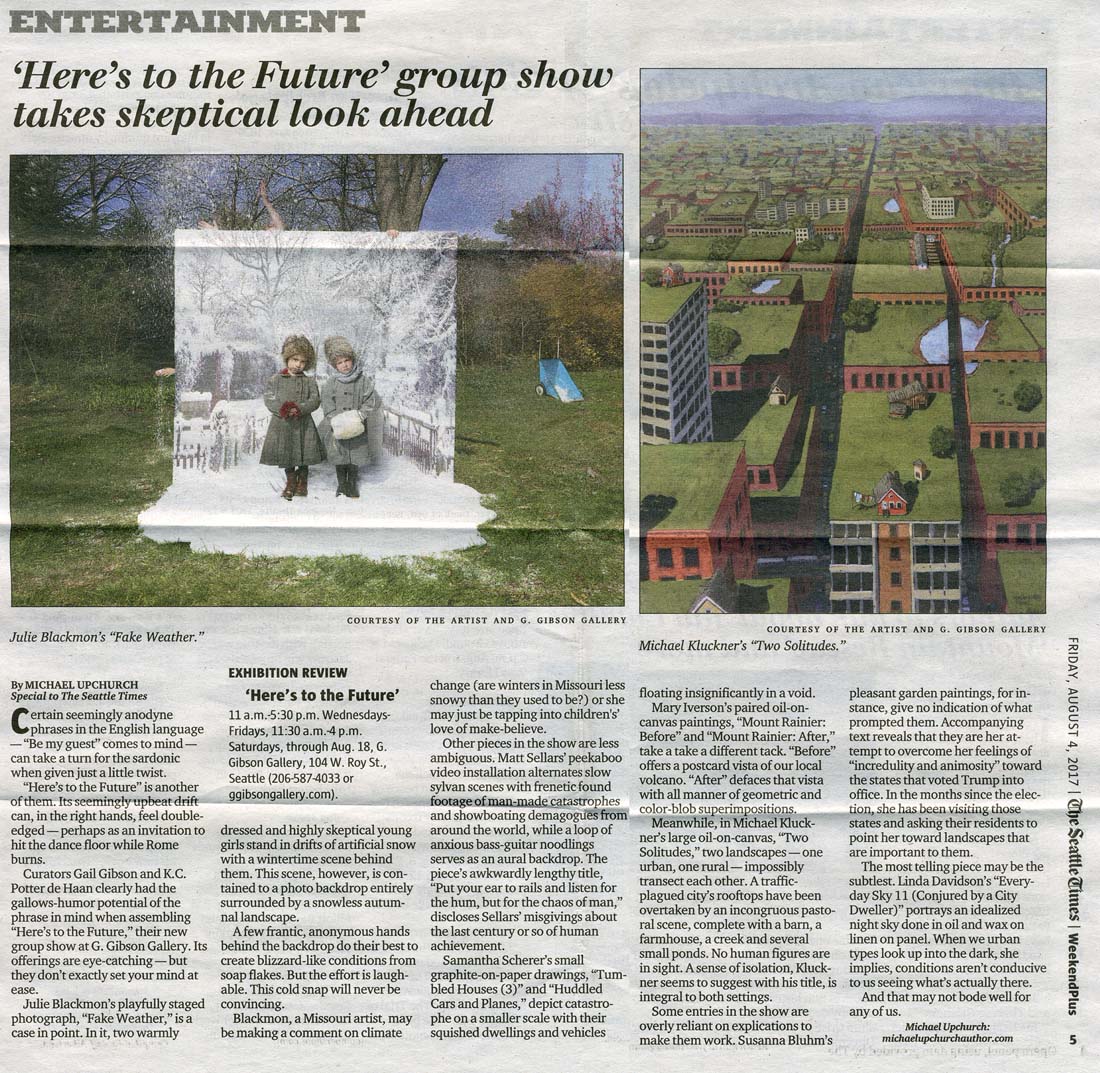 ...updated July 15, 2017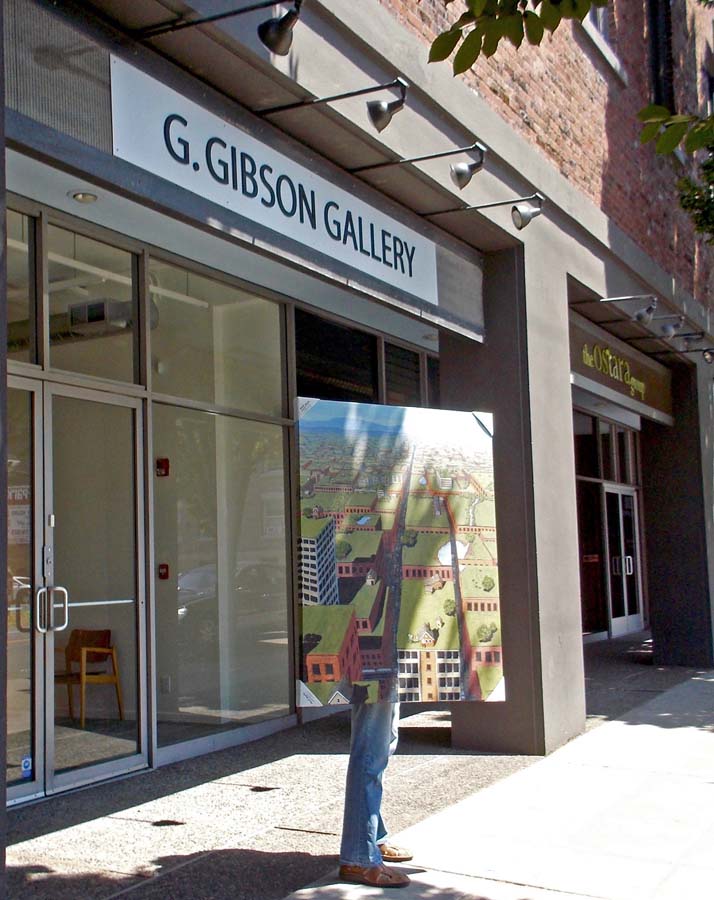 I took "Two Solitudes" to Seattle for the "Here's to the Future" exhibition at the Gail Gibson Gallery in the
Queen Anne neighbourhood. Exhibition website is here.

...updated June 2, 2017
Successful show at VanDusen – the "preview" link below is up-to-date on what sold.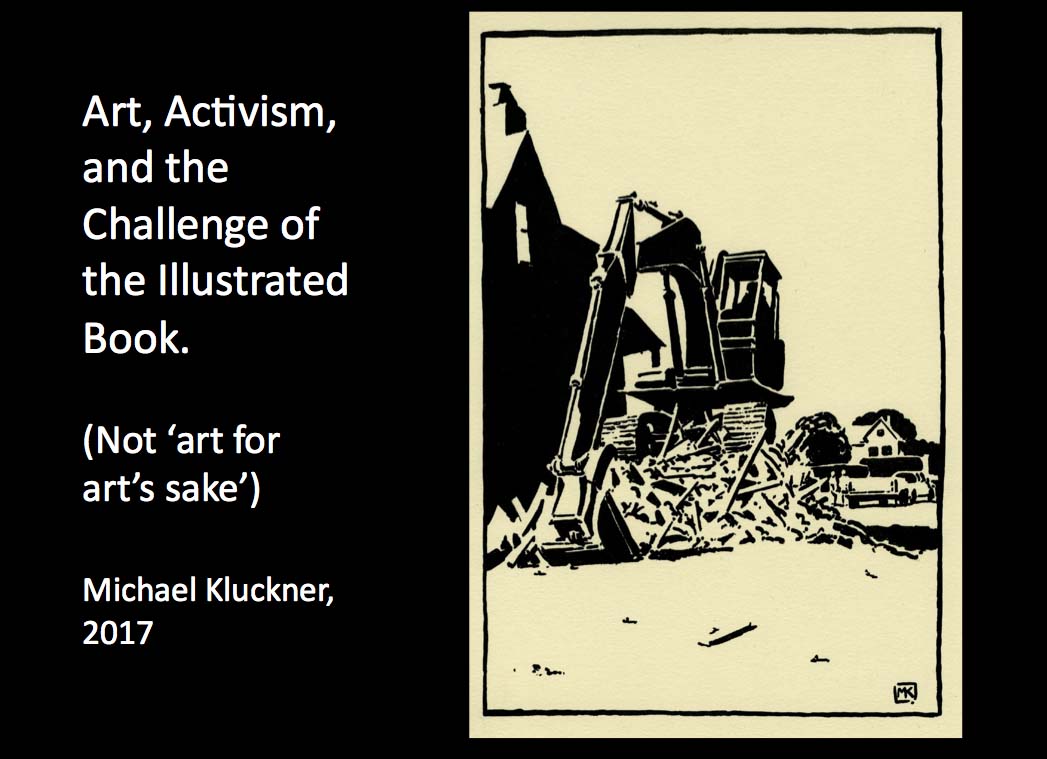 An out-of-the-ordinary talk on Monday, June 5th, to the Alcuin Society, the national organization
of bibliophiles, at Hycroft in Vancouver following their AGM at 7 p.m.

...updated April 21, 2017



"Mainly Vancouver," which is maybe my Last Picture Show (at least as a solo show), opens on Saturday, April 29th at VanDusen Garden Gallery, on Oak near 37th in Vancouver; opening reception that afternoon from 2:30 – 5:30. Lots of watercolours done as illustrations for my various books, plus chiaroscuro brush & ink drawings and oils.

There's a complete preview here.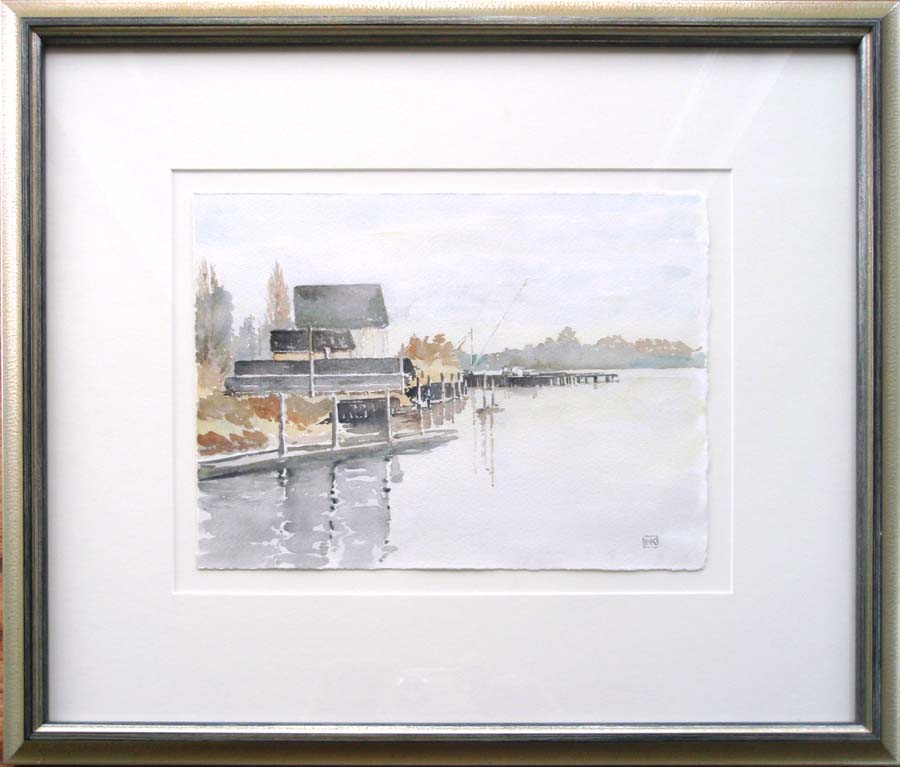 ...updated April 5, 2017


I've got a couple of small pieces in the "Art about Finn Slough" show at the Richmond Cultural Centre, on April 6, 7, 8, and 9, and am getting everything together for a show in the gallery space at VanDusen Garden, opening on April 28th. Details to follow.

Below: another oil added to the "recent" file: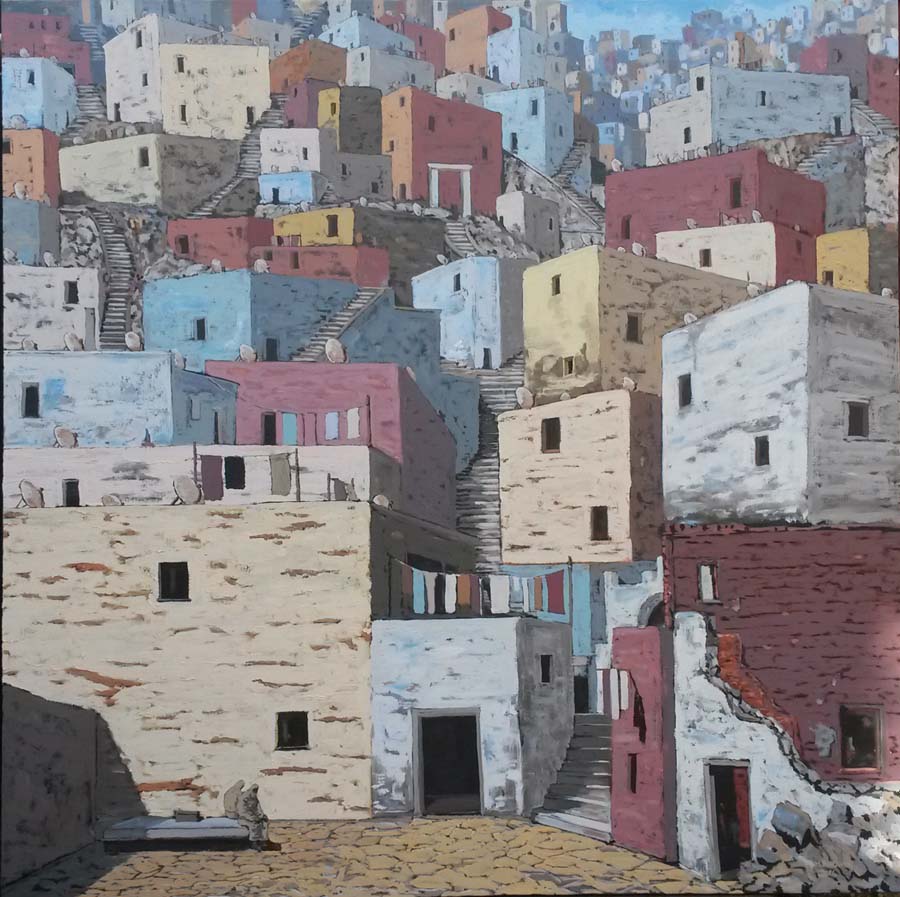 Tangier (or was it Guanajuato), 2017, Oil on linen, 40 x 40 inches, SOLD




...updated March 6, 2017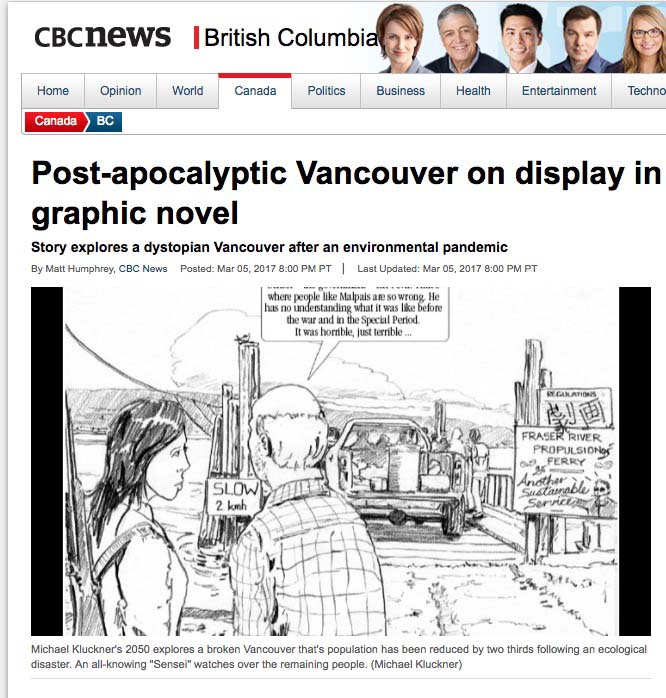 ...updated February 12, 2017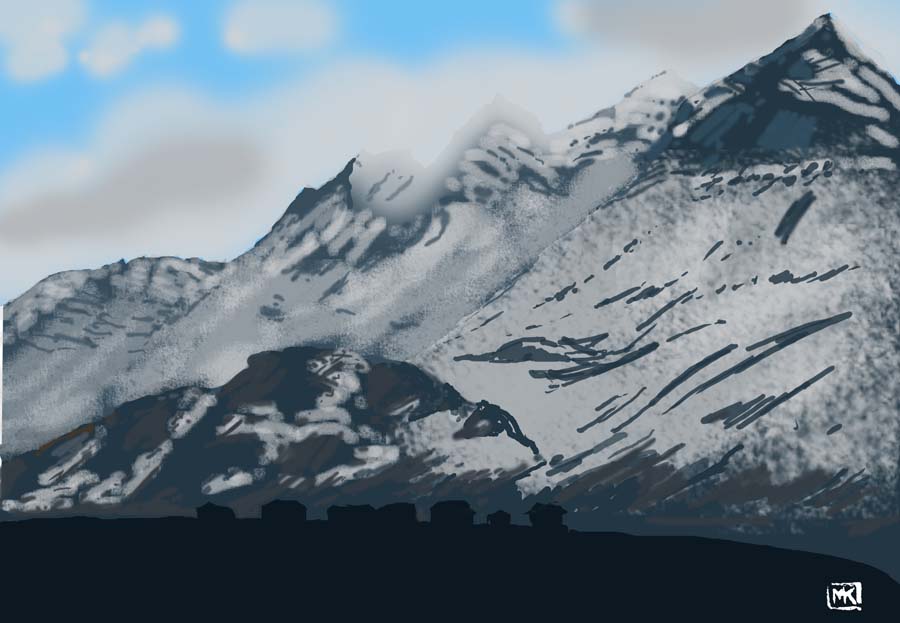 Peru, with a brief visit to Ecuador, the latest in the long list of trips on my travel page.

...updated January 3, 2017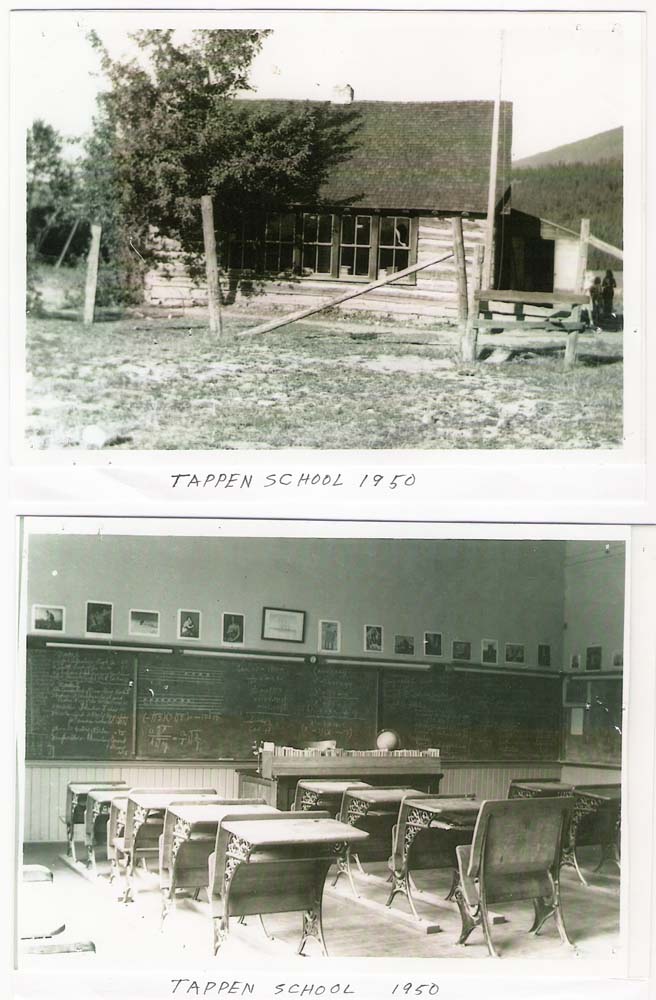 Some photos from Al Hosokawa about his Japanese-Canadian family in the Shuswap post-war.
(The best rural school photo interior I've seen)

... updated December 21, 2016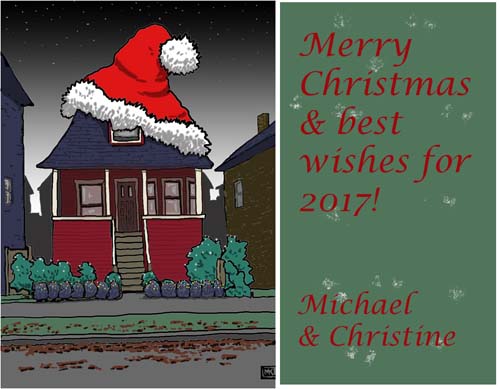 + reviews and comments about 2050 and Toshiko

• and a very informative piece by Al Hosokawa about Japanese-Canadian families in the Tappen area.


... updated December 10, 2016




A commission (added to the Commissions page) from a snowy December in Vancouver.

... updated November 30, 2016

Reviews coming in for 2050 (click to see more) ...




...updated November 20, 2016





Watercolours, pencil drawings and snapshots from a recent trip through parts of southern France,
added to the long list of journeys indexed on my travel page.

...updated October 30, 2016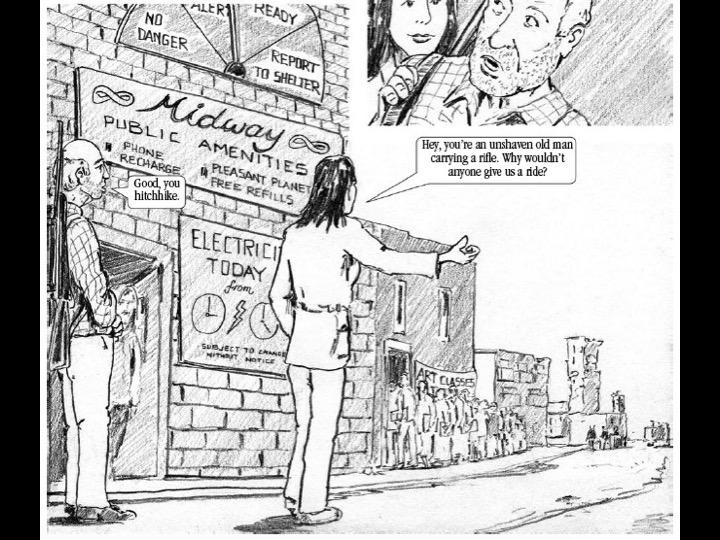 2050: A Post-Apocalyptic Murder Mystery, my new graphic novel, will be launched on November 9th, 7 pm, at the Book Warehouse at 4118 Main Street. Please come to the launch and check out a preview of the book here.





...updated October 24, 2016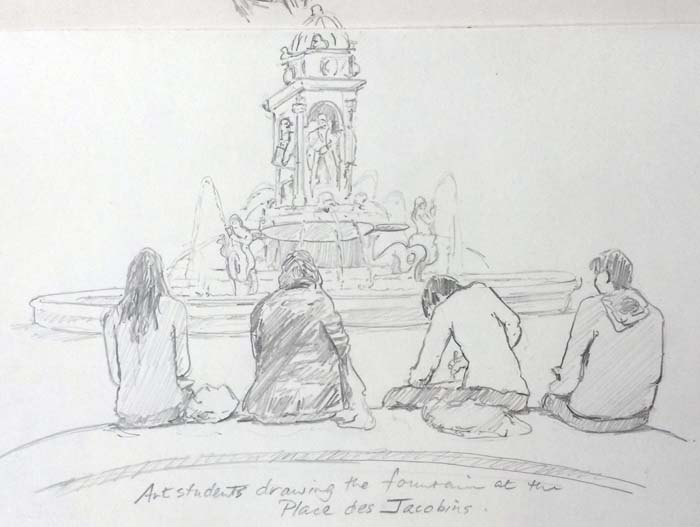 Just back from a few weeks in France with sketches and watercolours needing to be finished...

...updated September 1, 2016

You can download a 4-page teachers' guide to Toshiko by clicking below...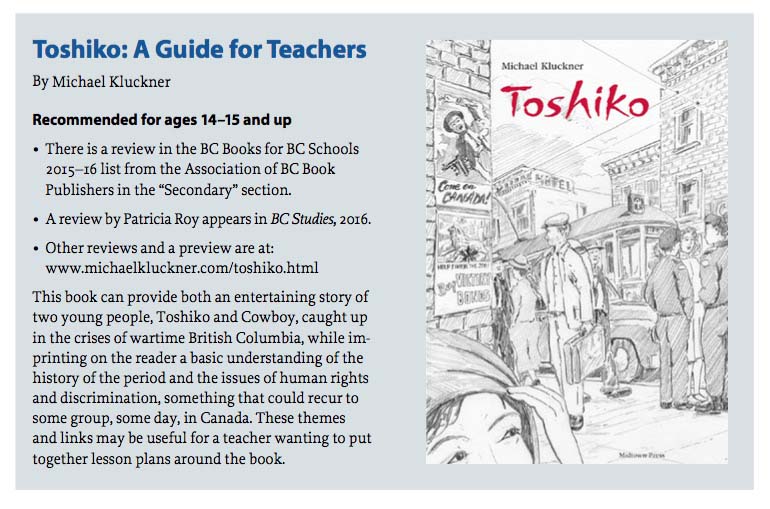 ...updated July 22, 2016

Summertime is commission-painting time: a couple of additions to that page.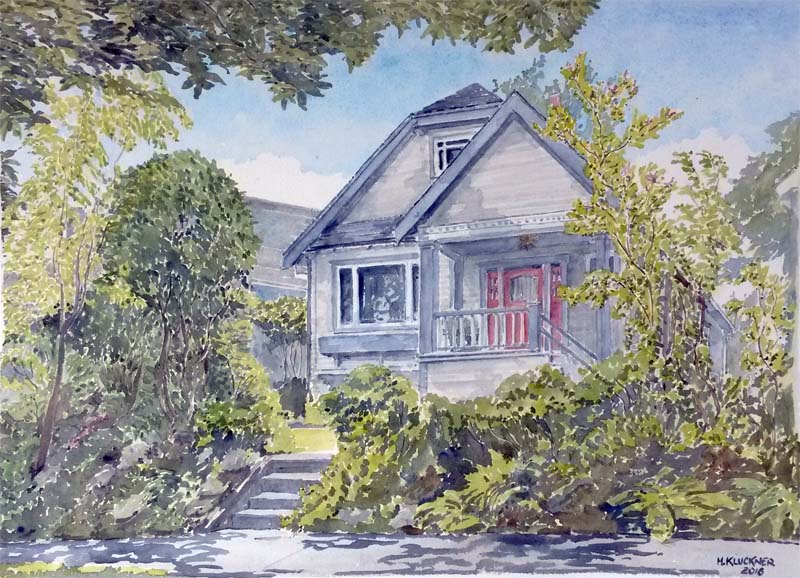 ...updated July 10, 2016

A piece avec moi on the CBC national program The Current about Vancouver and its housing woes.

...updated July 5, 2016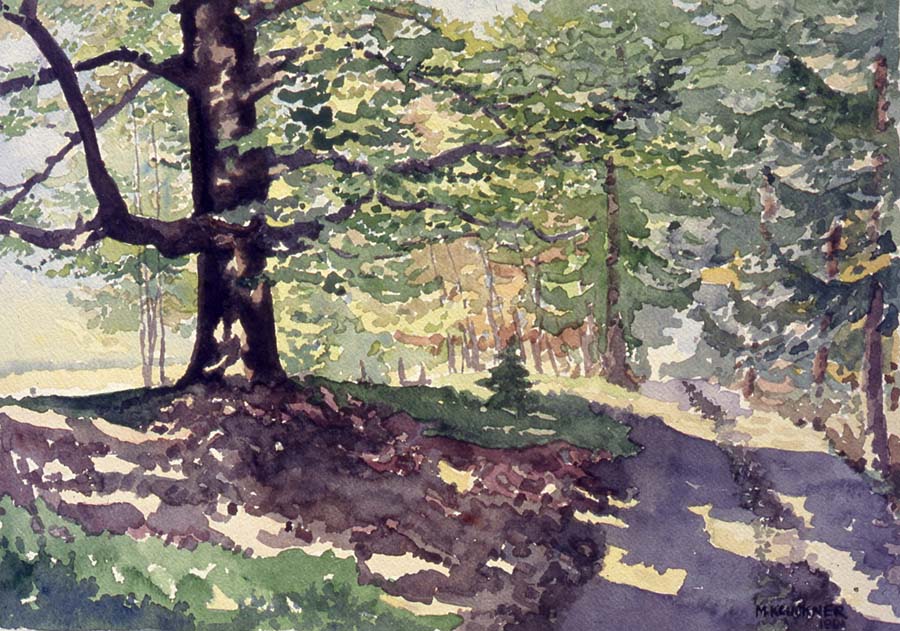 Prompted by the talk I gave on Bowen last month, I've put the images and text, more or less, onto this site here as part of the ongoing Vanishing B.C. project.

And, on July 15th, I'll be moderating another of the SFU Philosophers' Café events, this time on graphic novels – are they for dummies or are they a real art/literary form?

(Postscript: afterwards, as they ask you to do, I sent in the following to SFU, for their records, of a good discussion involving several librarians and a college instructor who attended:

•all children's books are graphic novels.
•graphic novels manage to tell both light and serious stories.
•the most accessible graphic novels tell a story from a personal point of view, i.e. first-person narration.
•a combination of cinematic artwork and text is very inviting for a reader; the best graphic novels tell part of the story visually, part of it textually
•early graphic novel pioneers include Franz Masereel and Lynn Ward; other classics include Maus, Persepolis, and works by Joe Sacco. Chester Brown's Louis Riel tells a complex story with very spare, elegant artwork.
•ESL speakers (or any second-language speakers in any culture) can get clues from the visual aspects of a graphic novel to bridge the gap in their comprehension of the language.
•graphic novels, such as Shigeru Mizuki's Showa series, may be a way to open a door into a deep understanding of history, while providing good historical grounding themselves.
•hybrids of "comics" pages followed by text are another way that the graphic novel format can tell stories.]



...updated June 16, 2016


A few last-minute notices of events:

June 17, "Whatever Happened to Free Time?" one of the SFU Philosophers' Café events, at the Oakridge Library at 7 pm.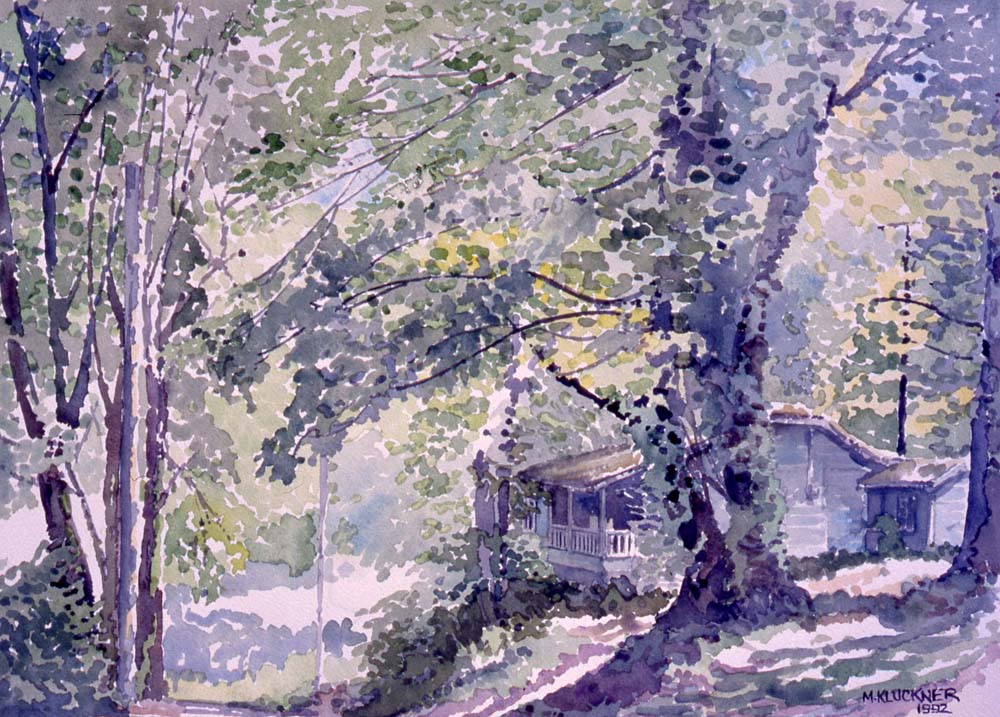 June 19, I'll be talking and showing paintings from earlier days (at least my own earlier days) on Bowen at the AGM of the Bowen Island Historical Society, 2:30 pm.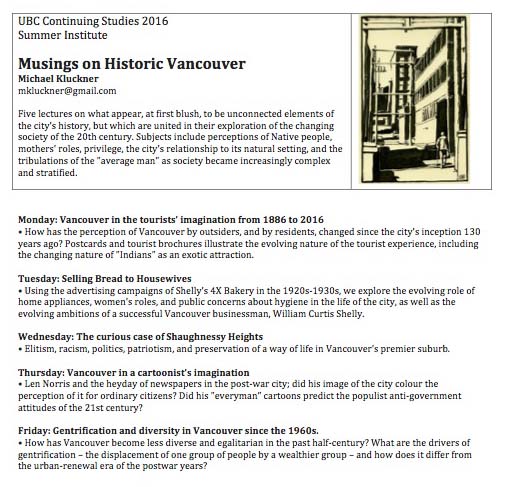 ...updated May 11, 2016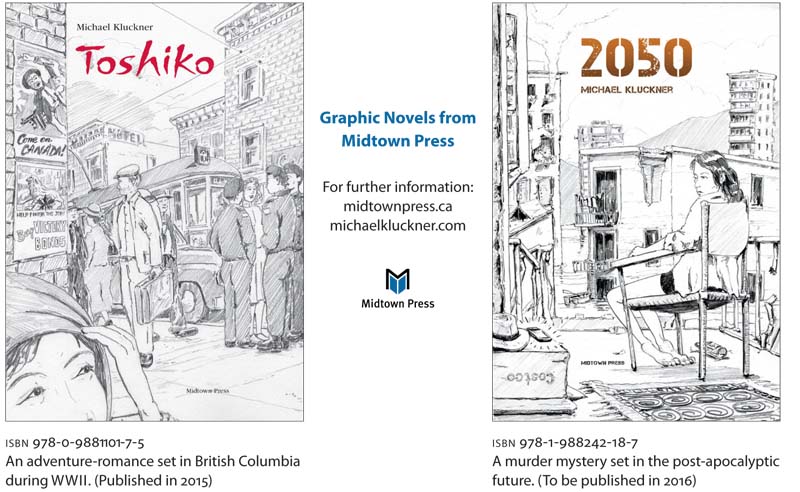 We don't have a publication date yet for 2050, but it will be this year.
I'm at VanCAF at the Roundhouse Community Centre on May 21–22. It's free, drop by!


...updated April 1st (though not April Fool's Day), 2016




What have I been doing lately? Working on a second graphic novel, explaining my absence.

I've added a few notes to the Vanishing BC sections, including pictures of the now-demolished Judge Haynes house in Osoyoos, some more correspondence and photos about North Bend, and a 2000 article about a reunion of people at Tranquille.

Upcoming events include a couple of talks about Toshiko, teaching at UBC during the summer, teaching at SFU Harbour Centre in the fall, and a variety of other lectures, all to be added as the dates get closer.



...updated February 13, 2016

| | |
| --- | --- |
| | Art and a bit of writing from our recent trip to Morocco, with time spent in Spain en route, added to the long list of trips on my travel page. |

...updated February 8, 2016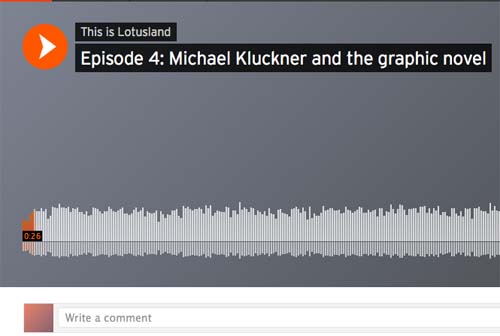 This is a good long podcast interview with Barry Link about Toshiko. Click on the image above to go to it or find it in the review section on the Toshiko page.



...updated January 12, 2016


I don't normally flag additions to the Vanishing BC pages, as there are too many of them, but the set of photos of the Tranquille Sanatorium is very good, as is the information from Tara Rose about Blakeburn, including a pay sheet of her grandfather's from 1929 – wages of $5.60 a day for a coal miner.




Go to Earlier Newstuff

Contact me